Google Chrome is awesome. Surely, the vast majority of the world knows this fact. It's user-friendly and super fast. It travels well…meaning of course that your extensions, favorites, etc travel with you, even if you're not working at your computer!! Many websites that teachers frequently use run best using Google Chrome. It's just wonderful.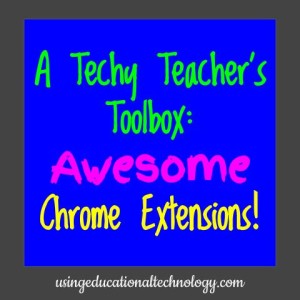 I recently conducted a professional development session for teachers in my district about the amazing Google Chrome, and chose to focus on the following questions I commonly receive…
What is an app?
What is a bookmark?
What is an extension?
This session took about an hour to present, so I'll give you the nutshell version 🙂