Google Chrome is awesome. Surely, the vast majority of the world knows this fact. It's user-friendly and super fast. It travels well…meaning of course that your extensions, favorites, etc travel with you, even if you're not working at your computer!! Many websites that teachers frequently use run best using Google Chrome. It's just wonderful.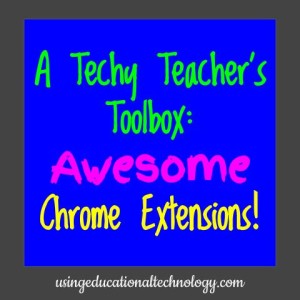 I recently conducted a professional development session for teachers in my district about the amazing Google Chrome, and chose to focus on the following questions I commonly receive…
What is an app?
What is a bookmark?
What is an extension?
This session took about an hour to present, so I'll give you the nutshell version 🙂
An app (application) is simply a website that you use in an easy to access form. For example, I use EDpuzzle in my classroom at least 3 days per week. Instead of typing the website URL into my address bar every time I need to access EDpuzzle, I can access the EDpuzzle app from my app launcher. If you're more comfortable accessing apps from your desktop as opposed to using your app launcher within Chrome, check out the tutorial below on how to turn Chrome apps into desktop apps 🙂
A bookmark…could also be called a favorite…is exactly what it sounds like. Helpful, right? 😉 Bookmarking a website saves it and allows the user to access it later. Creating bookmarks and bookmark folders have been extremely helpful in my classroom, since we use so many awesome websites! Bookmarks and folders please the organizational freak inside of me 🙂
On to extensions…Extensions allow you to "extend" the function of a website…hence the name "extension." Wow, I'm helpful today! As basic as that definition is, it really is that simple. If you're using an extension for a website, like the Share to Classroom extension, instead of working within the Classroom website, teachers can apply features of Classroom to other websites. For example, let's say I find an awesome article that I want all of my students to read. Instead of copying and pasting the article link in an announcement or assignment in Classroom, I simply use the Share to Classroom extension to push the article to all of my students. It's great!
Below are some of my favorite extensions…part of my "techy toolbox," if you will. I hope you find them useful!
-Share to Classroom
This extension, as described above, allows teachers to instantly share websites with their students in Classroom. Simply add the extension, select the class to which you wish to push a resource, and select push. Voila! Your students receive a notification of the resource, and then see a new tab opened on their device. It's great!
-goo.gl URL Shortener
This extension allows you to quickly create a shortened URL and a QR Code for any website. Download the extension, select the extension, and copy the URL and/or QR Code. Awesome!
-Screencastify
I use this great extension to make all of my instructional videos for my flipped classroom. I currently use the free version of Screencastify, which does have a limit of 10 minutes on videos…my videos don't go longer than 10 minutes…nor should they! Also, the free version does not allow editing in Screencastify, however I tend to use YouTube's video editor if and when I need it 🙂
-Pinterest
Ahh, Pinterest. One of the most wonderful additions to the 21st century. I know there's no need to gush about how amazing Pinterest itself can be…however, did you know that downloading the "Pin It" extension allows you to pin any website to any board in your Pinterest account? Without even leaving the page you're on? This is probably the most used extension for me 🙂
-Momentum
This extension is just cool. Simply download it via the Chrome web store and open new tabs with beautiful pictures from all over the world, time, weather, to do lists, favorite links, an inspirational quote, and my most favorite feature…your personal goal for the day. I love Momentum!
All of these extensions are free, and while some may not be life-changing, they are helpful and fun for the techy teacher.
Thanks for reading 🙂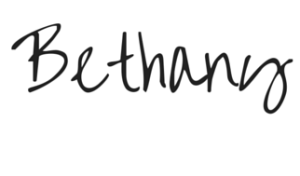 [wp_ad_camp_1]