Hey, all! Happy Tuesday! We're officially in the second half of summer – if you're like me, the Fourth of July marks the halfway point. My back to school dreams have started and my wheels have been turning, thinking about changes and updates I'm making in my classroom for the new year! Are you looking for ideas and energy to jumpstart your back to school planning? Illuminate is the book for you! Here are my top three reasons that teachers should read Illuminate before school starts: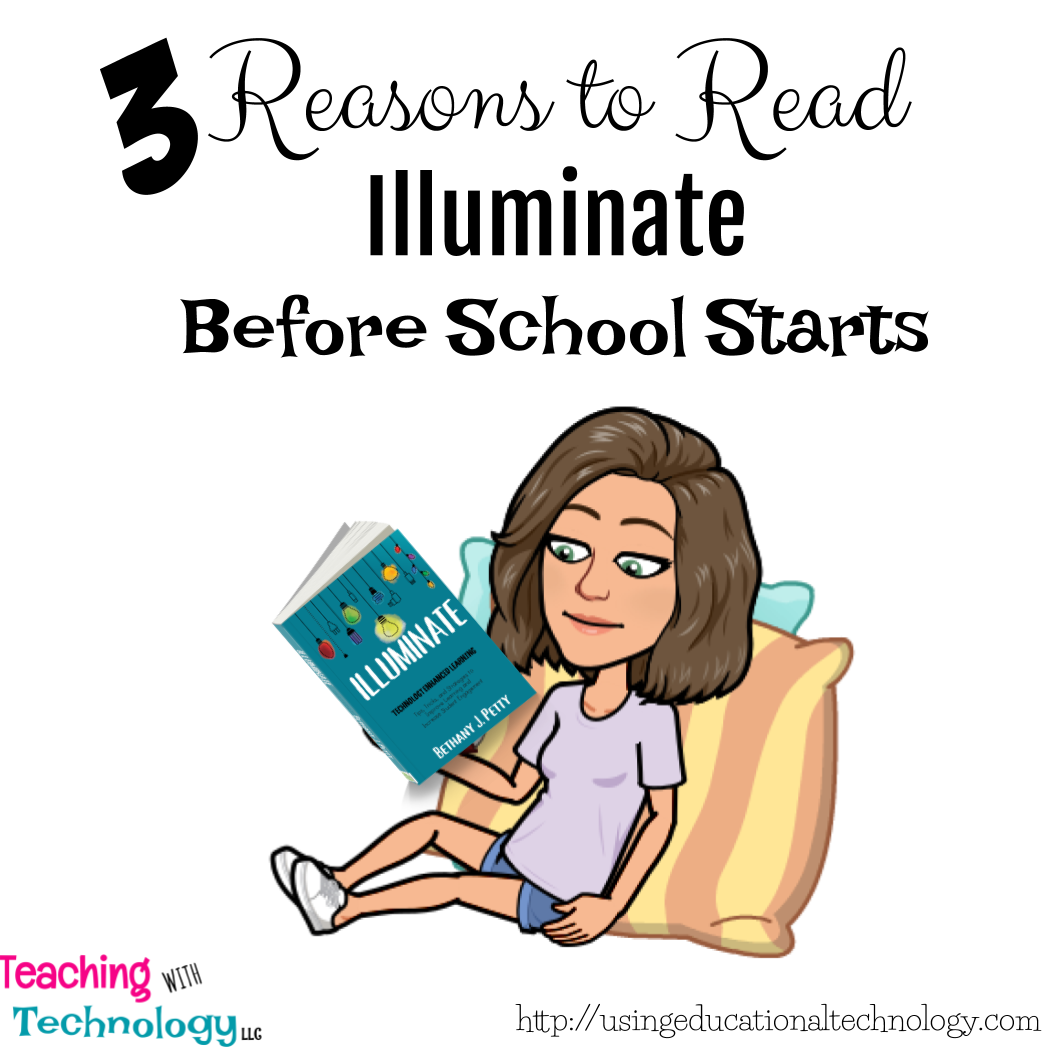 1. Motivation (XP, Take What You Need)
A few years ago, I learned about the concept of gamification of learning at a conference and immediately thought, "this seems like a lot of extra work." I fell into the same motivation slump that my students were experiencing – teacher facepalm moment. When I finally jumped into the gamification pool, the results were awesome! Students love earning XP for completing assignments, "bonus missions," and winning games. I often find myself "throwing XP around like confetti" to help give my students that extra boost of encouragement. Check out Chapter 8 of Illuminate for a guide to getting started with XP and gamification!
2. Virtual Field Trips (Google Earth, Nearpod)
My students LOVE going on virtual field trips. Heck, I LOVE going on virtual field trips! Really, though … who doesn't?! It's fun, educational, and super engaging for students at all grade levels. As a high school Social Studies teacher, we use virtual field trips almost daily to connect with places, people, and concepts we're learning about. Are you discussing the branches of government? Check out the White House, Supreme Court building, and the Capitol building! Learning about French monarchies? Tour the Palace of Versailles! The possibilities are endless and the result is an engaging component to your lesson, using technology. Interested in learning more about taking your students on virtual tours, but also helping them create their own virtual reality? You'll love Chapter 2 of Illuminate!
3. Demonstrate Learning with Memes (IMG Flip, Google Drawings)
Memes … they're EVERYWHERE! We see them, and so do our students. When we can connect pop culture with class content, student engagement can go through the roof! As a year-end activity, my Government students create memes that describe concepts they've learned in class. I preface the activity with this: "pretend that you've just met someone who only speaks 'meme' and you must explain the concept of ________ to them using a meme." The products that my students create are fantastic! Definitely check out Chapter 3 of Illuminate for more tips on using memes in your classroom, but also how to encourage your students to create representations of what they've learned!
Have you read Illuminate, yet? I'd love to hear your thoughts!