Hello, friends! Do you ever stumble upon an app, site, or tool and have no earthly clue how you got there, but are totally thrilled that you did? That is 100% what I'm feeling right now as I write to you today about Glide – a super fantastic tool that lets ANYONE create smartphone apps with Google Sheets WITHOUT CODING. That's right. Create an app without coding. YAY!!!
Here's how it works:
Go to glideapps.com and sign in with a Google account. Since your new apps will be made from an existing Google Spreadsheet, you'll need to be signed into a Google account.
Select your Google Spreadsheet, and Glide will import the data, creating a default app that you can manage.
Each sheet in your Spreadsheet will be a different tab on your app. You'll notice in the screenshot below that my Spreadsheet has three sheets, which means my app has three tabs.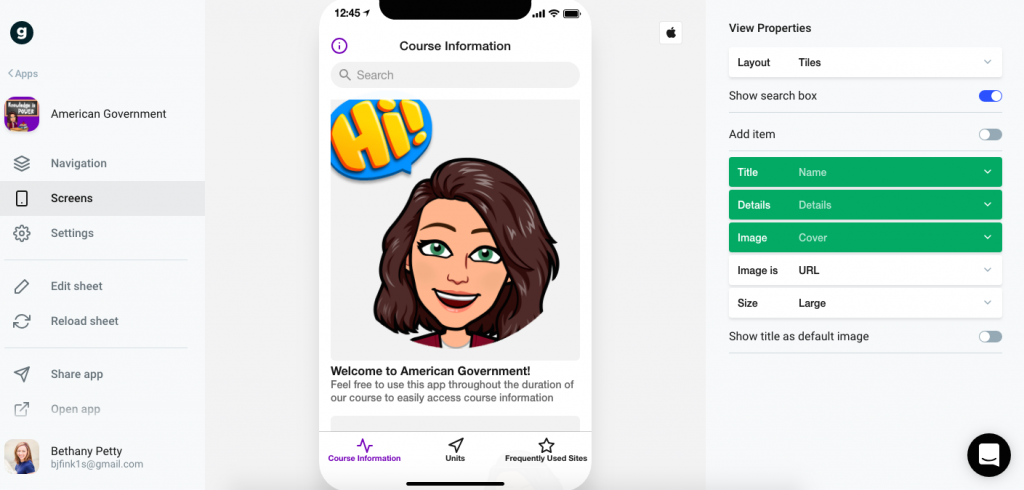 Next, you'll be able to customize your app by selecting "edit sheet" on the left, or by clicking on an icon on your home screen and choosing "add component" in the top right corner of your screen. Add the option to comment, take notes, send an email, or link a URL to a button.
Each column of your spreadsheet will be a different property of your app. The sheet of the app listed below shows two columns on the "unit" tab of my app. When users see the Foundations and Formations of Government unit on the app, they'll see the Bitmoji image I included as a link on my spreadsheet. Awesome, right?!

When you're ready to launch your app, simply click "open app" at the bottom of your app creation screen. You'll see the option to share the app or open it on your device by scanning the QR Code.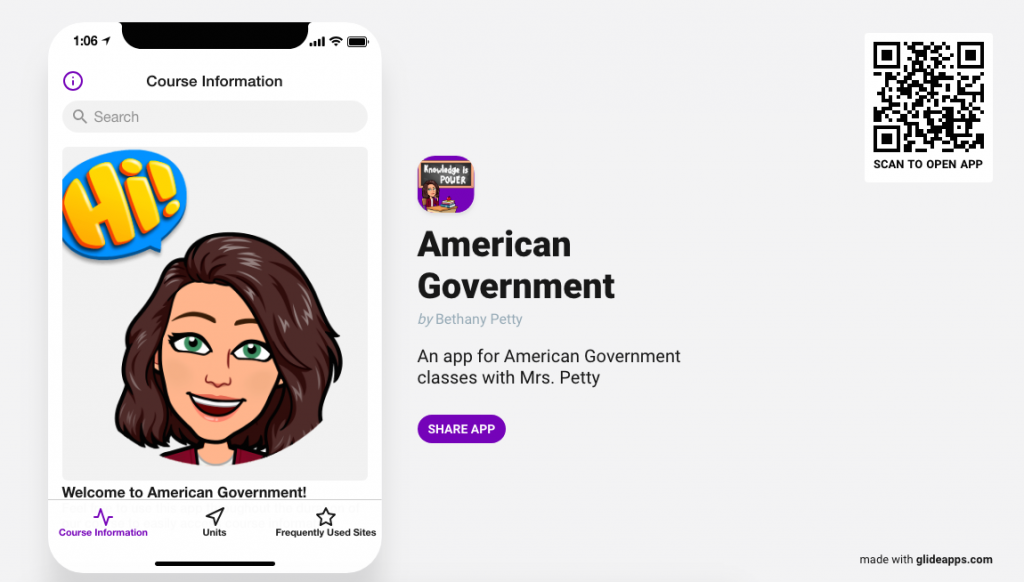 When you scan the QR Code, you'll see a pop-up with directions on how to add your new app to the home screen of your smartphone.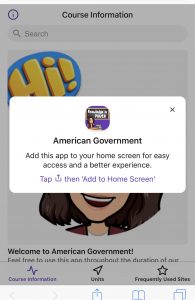 That's it! You've created an app using a Google Spreadsheet with NO CODING. You won't be able to download the app from your App Store unless you opt for one of the premium account options that Glide offers. I'm a teacher, so I chose the freebie!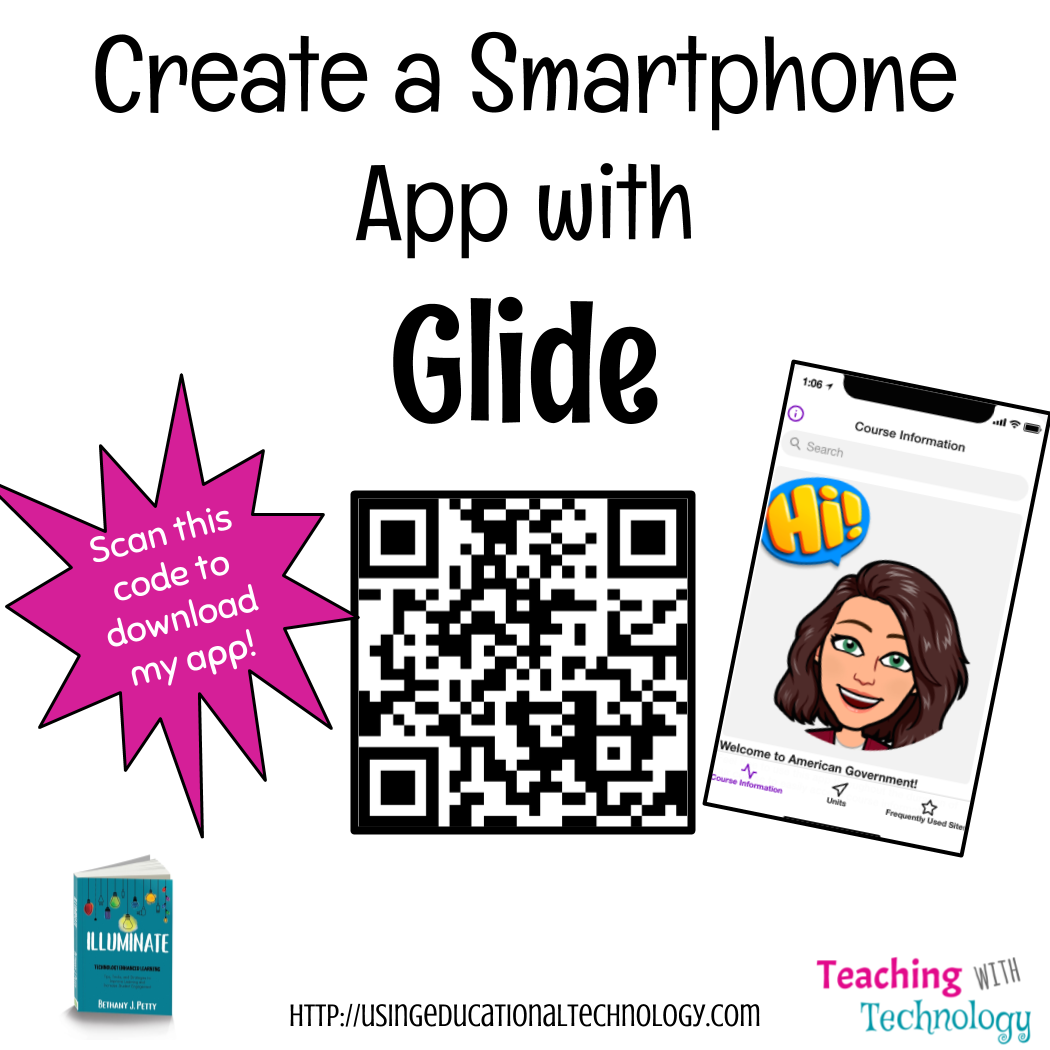 Any time you need to update your app, just log into your Glide account, click on your created app and then "Edit Spreadsheet." Back on your Glide screen, you'll be asked to reload your Spreadsheet which lets Glide add your updates to your app.
It's that simple!
I'm excited to add "create your own app" to the options on our Apply HyperDoc page! Since Glide works with a Google Spreadsheet, our students can also collaborate with their peers on app creation – again, with NO CODING required! Super cool!!
Have a fantastic rest of the week and thanks for reading 🙂