Toward the end of the 2016-2017 school year, the great people at Common Lit contacted me to tell me about their product. In searching for a less expensive alternative to Newsela, I had stumbled upon Common Lit before but hadn't really explored the product. BIG MISTAKE! Common Lit is an absolutely wonderful tool that all content areas can use to encourage students to read a variety of information and be cognizant of what they're reading.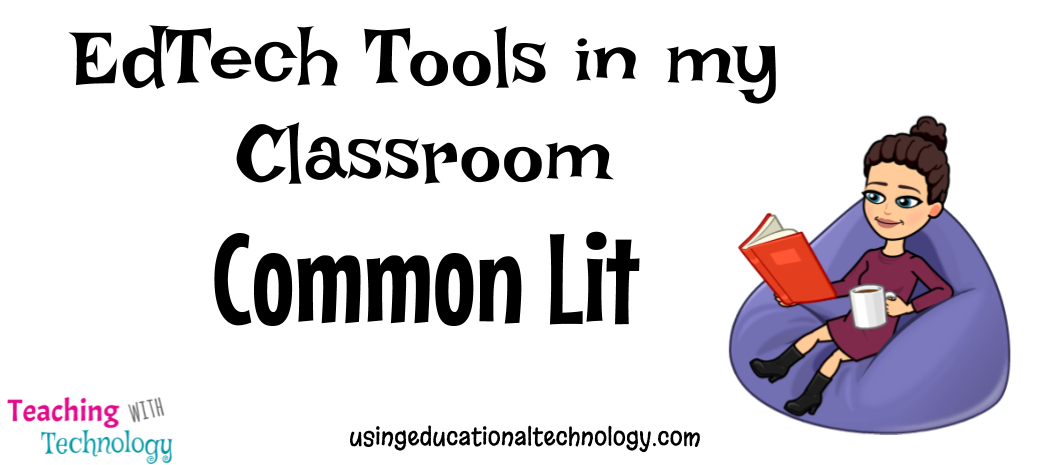 Common Lit is a FREE, that's right, I said FREE tool that teachers can use to assign a variety of texts to their students. Teachers can also monitor student progress on individual assignments, mastery of specific CCSS strands, time spent on readings, etc.
Common Lit even offers a Google single sign-on AND integrates with Google Classroom!
To get started, simply visit Common Lit and click "log in." Next, select "log in with Google" – if you're like me and don't want to forget another username/password combo. This also allows you to easily populate your sections with your Google Classroom rosters.
Definitely, spend time exploring all of what Common Lit has to offer. My personal favorite is the text set option. Teachers can search for a variety of readings ranging from the American Revolution to ancient civilizations to mythology, space, political theory, and more! Teachers can also search for and assign readings based on novels and can browse for texts based on literary device.
The comprehension questions for each reading are fantastic and are connected to a specific CCSS strand. Students are encouraged to interact with the text and connect the content in multiple ways.
Add this tool to your edtech list!
Thanks for reading 🙂