While I was attending the wonderful METC conference last month, so many presenters mentioned a wonderful book, Teach Like a Pirate by Dave Burgess, that I just HAD to buy the book.
I'm loving the book so much that I decided to share it with you!
If you're interested in learning how to increase student engagement in your classroom, then fill out this form to be entered in the giveaway!
My daughters will randomly … and I really mean randomly (they're 4 and 2 years old) choose a winner for this giveaway on March 20.
Share this post with your friends and colleagues!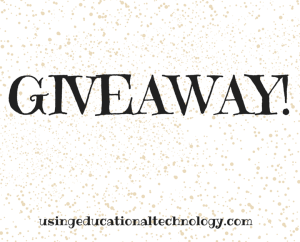 Good luck!!