Hello, all! Welcome to the first installment of the monthly "Mystery Post" from Teaching with Technology! October seemed like a great time to debut this new feature of my newsletter, with Halloween and all things spooky popping out this month.
The Mystery Post for this month isn't a single post, but a collection of posts on one of my favorite topics, flipping the classroom. I began my flip a few years ago when my district adopted a 1:1 technology initiative, and I've changed an aspect of my flip almost every year since then.
Before I share the posts with you, here's a quick rundown of things I love about my flip, as well as features of my flip that freak me out:
I LOVE …
–> the freedom my flip provides me with. I'm not tied to lecture with my flip and am instead able to share content with my students through instructional video, monitor their progress and provide effective feedback, all while working with my students in a one on one or small group learning atmosphere.
–> the flexibility I've gained as a teacher as a result of my flip. My flip has allowed me to gain valuable instructional time with my students by cutting down on the amount of time I spend in the front of the classroom, talking at my students. My flip has given me the opportunity to relax a bit when it comes to "getting through" content, and instead focus more on providing my students with choices for how they demonstrate what they've learned.
–> the freedom my students have with our flip. I was talking with a group of students yesterday and was soliciting feedback on how they feel they're learning the content in our class. One student said, "I like the videos because I feel like I can get what I need and rewatch if I have to, then as you questions if I need it." This student completely described the "why" behind my in-class flip. Students work through content more at their own pace and ask me or members of their class if they need help. YASSSSS!!!!!
I FREAK ABOUT …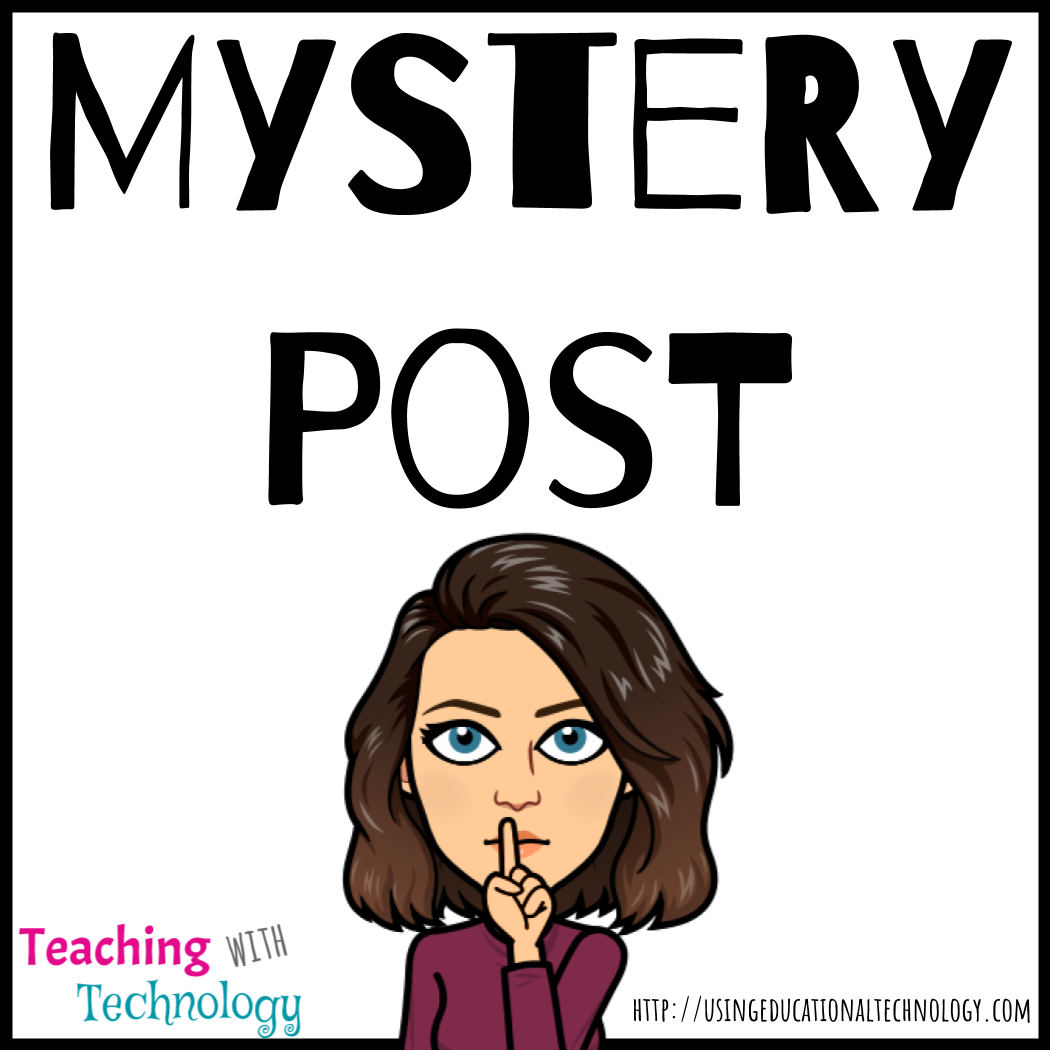 –> relinquishing the reins a bit. Yes, I'll admit it. My name is Bethany, and I'm a control freak. I don't like to ride in the car with anyone because (in addition to getting carsick) my anxiety is through the roof because I'm not in control. While I was pregnant with both of our daughters, my doctor would wait until the end of my appointment to check my blood pressure because it was always high when I entered his office. Why, you ask? Simply because my husband drove the hour and a half from our hometown to the doctor's office and Mrs. Control Freak Bethany couldn't just chill. So yes, allowing my students to work through the material at their own pace has the potential to freak me out. However, I'm doing better. After all, it's not about me in my classroom; it's about providing my students with an engaging and effective learning environment.
And now, it's time for the main event! —DRUMROLL— the Mystery Post! Click here to access all of my posts about the flipped classroom and be sure to head over to Edutopia to read my post about great technology for the flipped classroom. If you'd like to learn more about how I flipped my flip, you'll LOVE Chapter 1 of Illuminate!
I hope you're having a fabulous week! Thanks for reading 🙂