Hello, friends! I hope your week is off to a fantastic start and that you're not only surviving but thriving in your classroom as winter break draws closer. My students are finishing up content (in my semester classes), preparing for finals, finishing up projects, and I'm frantically evaluating assignments, providing feedback, drinking ALL the coffee and trying to maintain some sort of sanity! My oldest daughter's teacher said it best this evening … "being a teacher and a mom in December is really something else!" The days leading up to Christmas break are always interesting for me, and I know you and most every other teacher know exactly how I feel. So much to do, so little time to do it, and by golly, I'm exhausted! This is a great time to reach out to your PLN and feel the support of your teacher-friends in the trenches!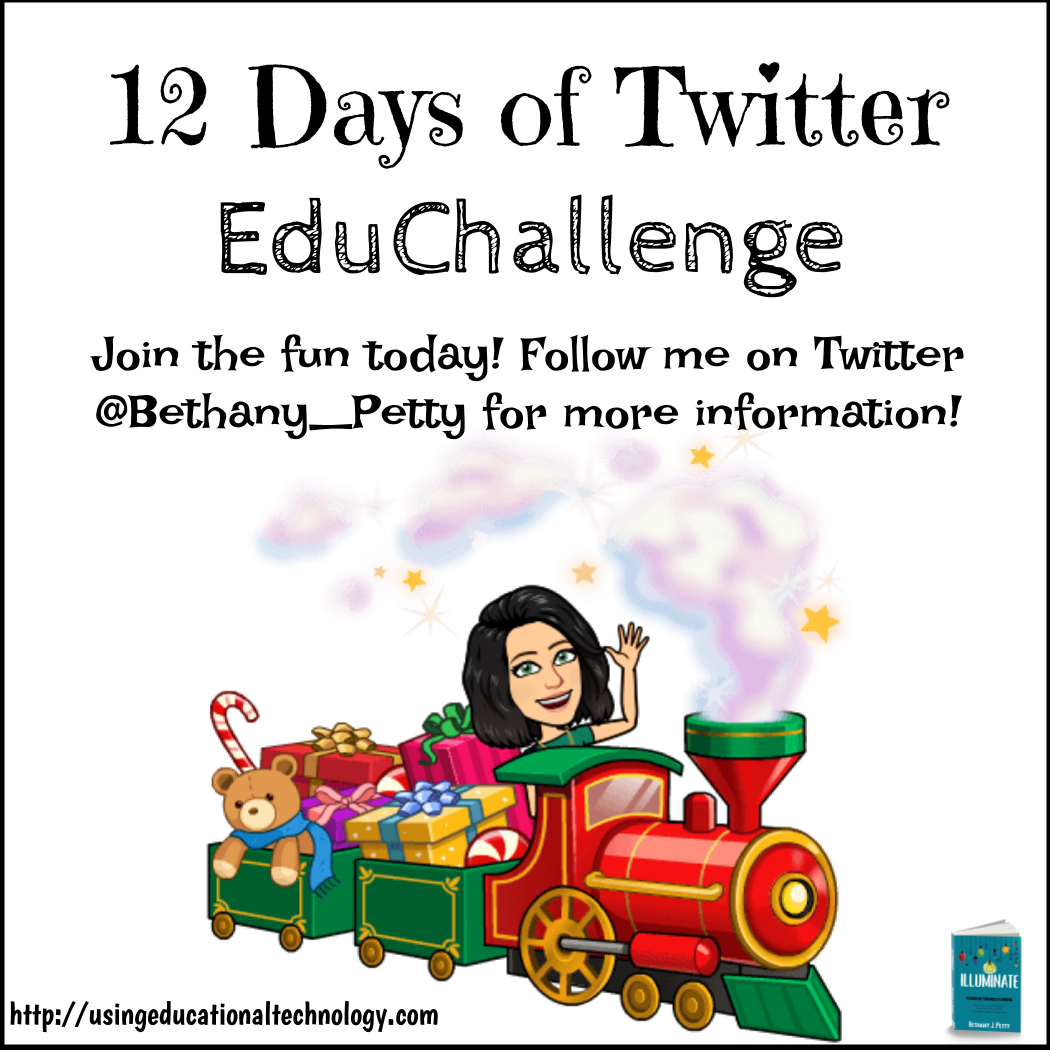 You've probably realized by now that I'm a huge fan of Twitter for professional learning. Twitter and blogging have really helped me find my voice as a teacher – I've formed awesome virtual friendships (and have gotten to meet some of those teachers face-to-face!) while taking part in great discussions about education.
In short –> I LOVE MY PLN! So, over the course of the last few school days of December, I'm inviting all of you to join in the #12DaysofTwitter from #IlluminateED fun! Every school day through December 18, I'll be tweeting out a question and I would LOVE to hear your responses. You can see the full calendar of the 12 Days of Twitter here.
When you tweet a response to a #12DaysofTwitter post, please remember to use BOTH hashtags –> #12DaysofTwitter AND #IlluminateED. This will connect you not only to the educators tweeting with #IlluminateED but also with other educators who are specifically using #12DaysofTwitter <<– lots of hashtag talking there!
I hope you join the fun and grow your PLN before Christmas break!
As always, thanks for reading 🙂