Happy December! Holy moly, this semester has FLOWN by! I feel like I just shared my November Mystery Post and BAM! December is knocking on the door! So … what, oh what, will the topic of this month's mystery post be? What technology tool or integration strategy will I share?? Hmmmmmm…
DRUMROLL, PLEASE…
The topic of the December Mystery Post is …FORMATIVE ASSESSMENT!
That's right! I absolutely love formative assessment tools! Whether it's Kahoot, Quizizz, Quizlet Live, Flipgrid, Head's Up, QR Code review activities, or a quick "fist to five" to determine "where students are" in regard to their understanding of course content. Formative assessment is VITALLY important in my classroom, as I'm sure it is in your classroom as well. Teachers need to know how their students are progressing, what needs to be reviewed/reinforced, all of which can be addressed by good formative assessment.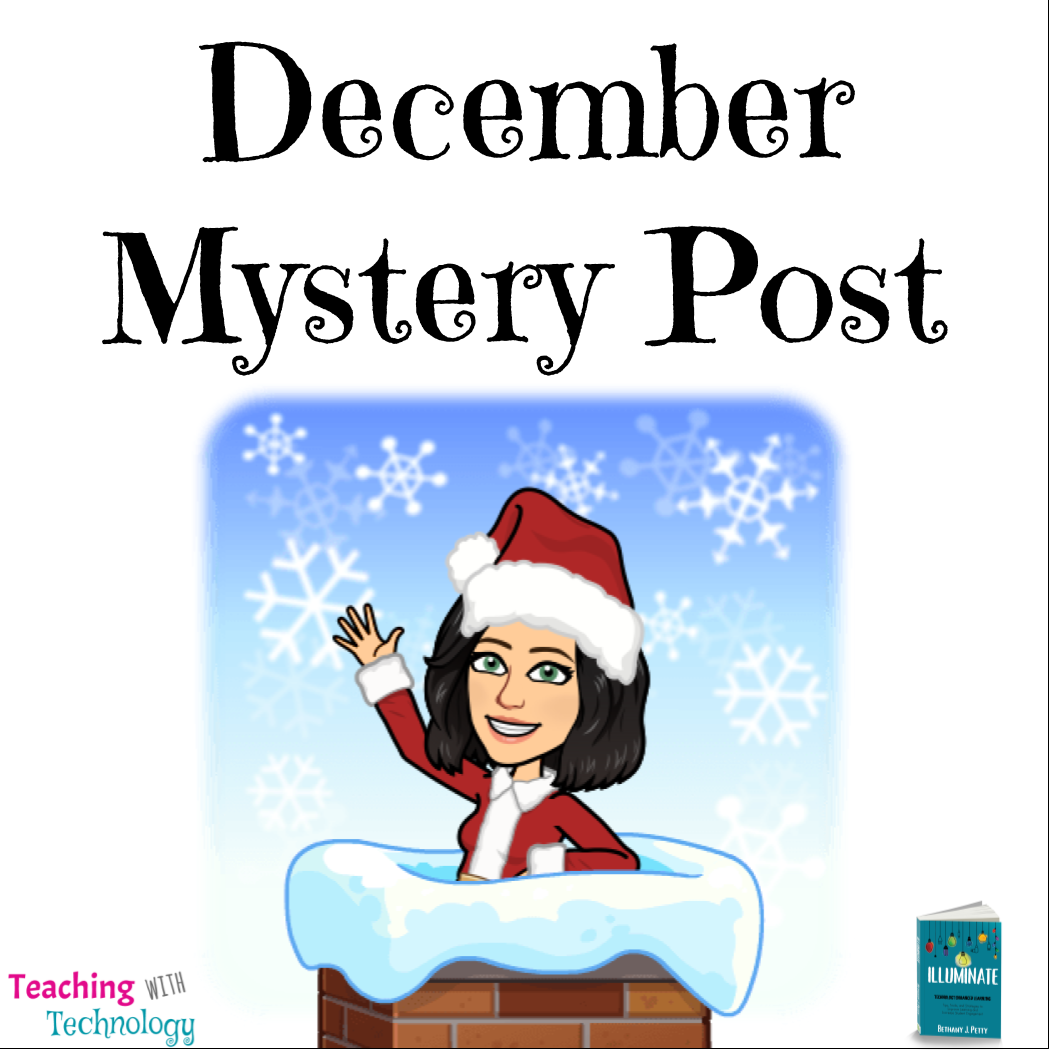 If you've read Illuminate (thank you!) you know I ask this question, "did you get excited about formative assessment when you were a student?" I never thought as a teacher that my students would BEG for formative assessment – but they don't think of games that encourage them to review content through competition, teamwork, use of cell phones, or memes as an "assessment." It's AWESOME!
What are your favorite formative assessment tools or strategies?
Thanks for reading 🙂