Hello, and happy Saturday! I hope you've had a great week and are ready to recharge this weekend!! After our extended break last week, I feel refreshed and slightly less tired … yes, I did take my own advice 🙂 We came back from our Thanksgiving break Monday and, instead of jumping right into new content my students completed their post-assessment over the unit we finished before the break. They also completed their learning chart by entering their post-assessment data and viewing their growth.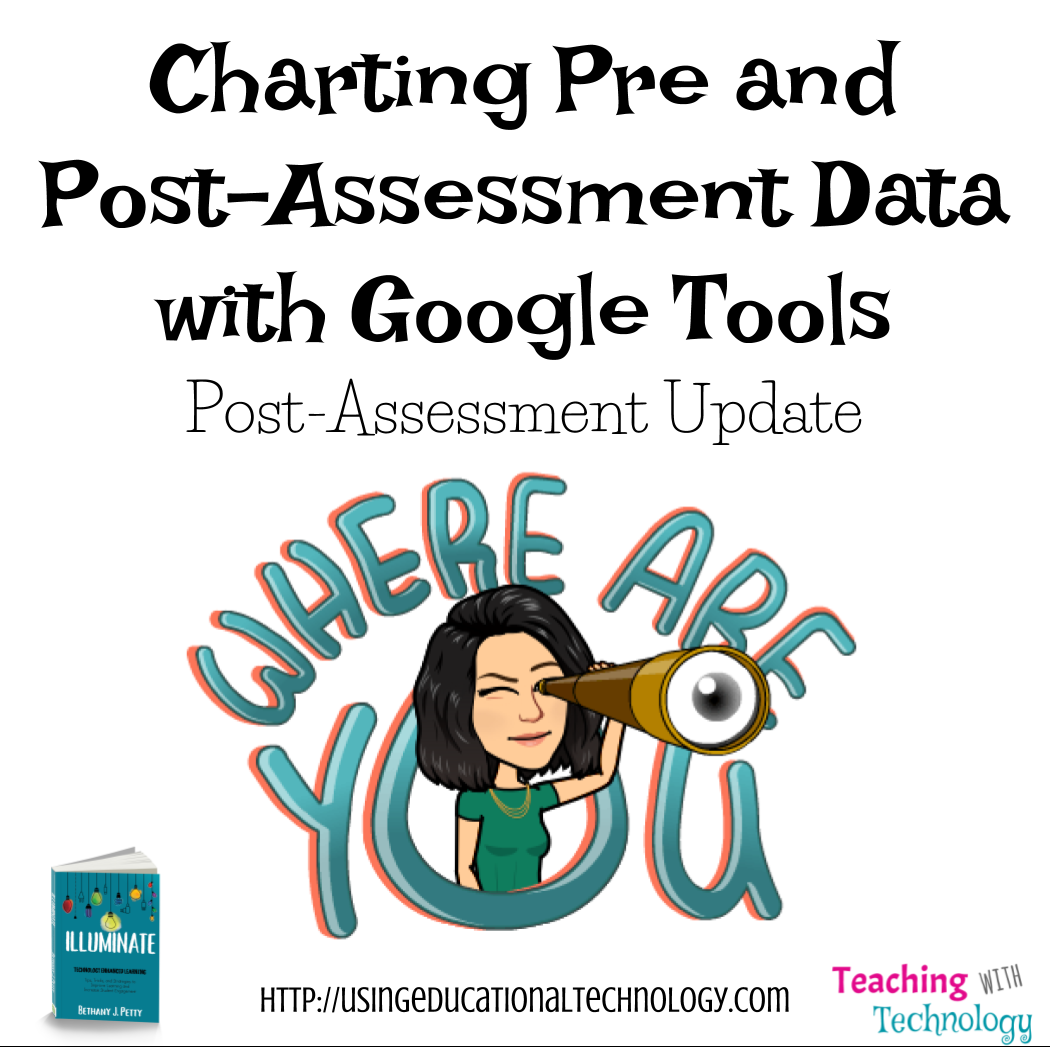 While my students were completing their post-assessment, I was walking around the room, monitoring their progress and growth. The conversations I had with my students were so incredibly positive and included, "Mrs. Petty, I got a 1/9 on my pre-test, but this time, I got a 7/9!" Many students were upset that they didn't get a perfect score on their post-assessment, but when they looked at their pre-assessment data and saw how much they learned and improved over the course of the unit, they were so proud!
When students had completed their post-assessment, I directed them back to the Learning Chart post I originally assigned on Google Classroom, and walked them through entering their data. The first page of this spreadsheet, titled Pre-Test/Post-Test Data, required students to not only enter their data but also set a goal for each learning target. The second page, titled Federalism and Missouri Constitution Learning Chart, provides students with a bar graph that displays their pre-test and post-test data, allowing them to actually see their growth and improvement.
While it is important for students to view their pre and post-assessment data, and set goals for each learning target, my favorite feature of this sheet is the Learning Chart tab. It's one thing to look at numbers that increased over time, but I think it's really powerful to see how much higher your post-test bar is in comparison to your pre-test bar.
I'm really happy with the results of this activity and will definitely do this again!
Thanks for reading 🙂