Happy Sunday! How are you soaking up the last few days of your summer break? The online classes that I taught for our local junior college officially ended on Tuesday last week, so I've spent a few days away from my computer, reflecting on the school year that was and the school year that is to come, and embracing the last few days of my afternoon naps 🙂 If you're a parent of older kids, you probably understand how amazing it is to say, "ok, we're going to rest for a bit and watch a movie, and Mommy might shut her eyes for a few minutes," and not have to worry about them falling down the steps, choking on a toy, or standing up in their crib. I love the raising babies stage of parenting, but I'm also digging the independence that my daughters have! As I'm coming back to my computer and setting up my sections in Google Classroom, I thought I should share another top tip for using Classroom this school year! Here comes tip #2!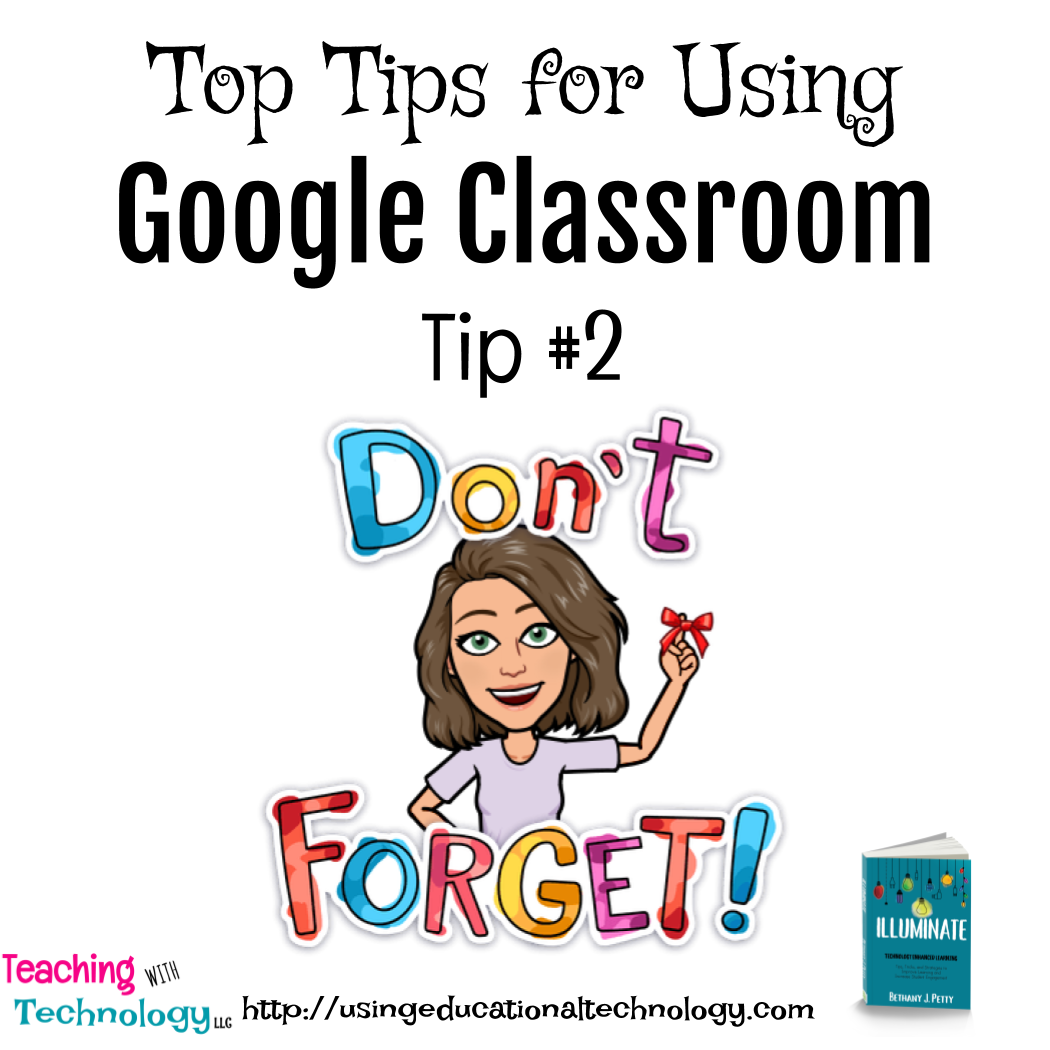 TOPICS – USE THEM!
When Classroom was first unveiled a few years ago, it seriously stressed me out. Like for real. It was a basic platform which was part of the beauty of Classroom, but I missed the option to organize my posts and assignments. My students were used to working in Edmodo or Schoology, and craved the folders that those programs offered. When I would assign something on Classroom, my students would see it at first but, as more information was added, they resorted to "CTRL+F" to find their assignment — first world problems, right? 😉
Topics have completely fixed that problem for my students and their dear teacher. When adding a new assignment, material, announcement or question for your students, simply add to or create a topic that will be attached to whatever you're sending out. Students will be able to click on the topic on the left side of the screen and immediately see all information attached to it. WOOHOO!
Google made a great update to Classroom last school year that lists newly added information at the top of the stream. AND teachers can now drag assignments within Topics AND drag Topics to different locations on the stream. YAYAYAY!
How do you use Topics in Google Classroom? I create a topic for each unit and also create a "bonus Topic" with extension activities for students to access throughout the year. When we've completed a unit, I typically update the Topic for those unit assignments to "Completed" or "First Quarter," etc., to clear up their stream even more. I'd love to hear how you use Topics, too!
I hope you enjoy the last few days of your summer break! Thanks for reading 🙂