Around the middle of December, I received an awesome email from one of my favorite companies, EDpuzzle, sharing a new addition to their wonderful site.
As is typically the case during the school day when I check my email, I saw the email title, squealed a little, and made a note on a post-it to check it out on Christmas break.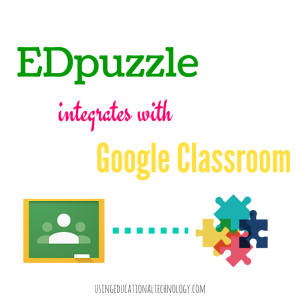 And…here I am on Christmas break, sharing some great news with you!
EDpuzzle now integrates with Google Classroom, which adds the amazing interactive element of EDpuzzle to the streamlined assigning process of Google Classroom. It's a match made in EdTech heaven 🙂
Here's how it works: