Around the middle of December, I received an awesome email from one of my favorite companies, EDpuzzle, sharing a new addition to their wonderful site.
As is typically the case during the school day when I check my email, I saw the email title, squealed a little, and made a note on a post-it to check it out on Christmas break.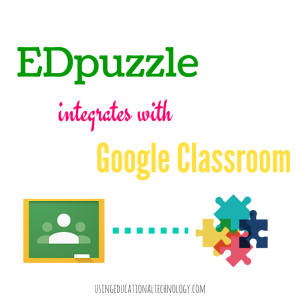 And…here I am on Christmas break, sharing some great news with you!
EDpuzzle now integrates with Google Classroom, which adds the amazing interactive element of EDpuzzle to the streamlined assigning process of Google Classroom. It's a match made in EdTech heaven 🙂
Here's how it works:
First, access EDpuzzle and log in using your GAFE credentials. A message will ask you if you'd like to give EDpuzzle permission to access your Google Classroom information…you most definitely do!
You'll notice something different on your classes dashboard. Teachers can create a new class by importing a section from Google Classroom, or can create a class using the traditional method. ONLY use this option if you are creating a NEW class.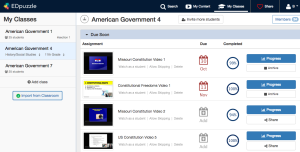 To integrate an existing class with Google Classroom, select a class and choose "members" in the top right part of the screen.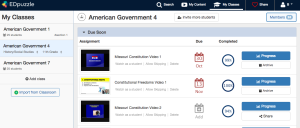 Next, select connect to Classroom. A box will appear which displays all of your Google Classroom sections. Choose the section you'd like to connect to your EDpuzzle class.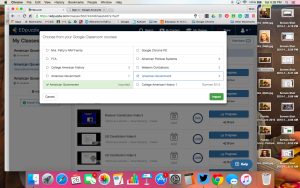 After you've selected your class, the magic happens 🙂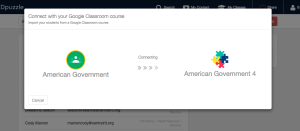 When you're ready to assign a lesson, you will notice the Classroom icon next to the classes you've connected. When you assign a lesson to a class, it will appear as an Assignment in Google Classroom! Yippee!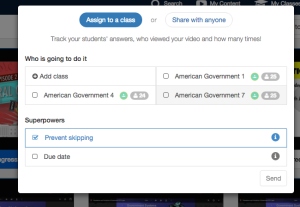 Teachers can also post lessons to Google Classroom from the class dashboard…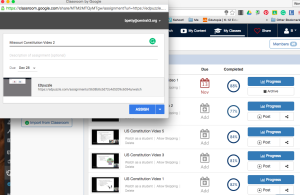 and can also share lessons as an Assignment via Google Classroom.

It's awesome to see so many great educational technology tools at a Google Classroom integration feature!
Thanks for reading 🙂