Well folks, the summer sun is setting quickly and the school year is rapidly approaching.
If you're like me, you most likely did not accomplish everything you set out to do during the summer…I never seem to finish my list!
If updating your classroom decorations with posters/printables customized for your students is on your list, then head over to Canva!
I've talked about this amazing resource before, and I've really gotten carried away with poster creation lately 🙂
If you follow my quotes board on Pinterest, you will likely be inundated with snazzy sayings from the wonderful world of Harry Potter. Seriously, how fantastic is Professor Dumbledore?!
My creative juices have been flowing on Canva, and have produced an Albus Dumbledore poster, a classroom procedures poster, and an important information printable to hang outside my classroom door.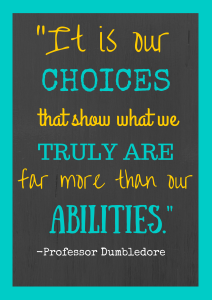 Canva is mostly free, with some backgrounds and images costing only $1. Make anything from classroom posters and printables to birthday invitations and Christmas cards. It's great!
Thanks for reading 🙂