It's no secret that formative assessment is vitally important to any classroom. How can we know what to teach or review with our students if we don't know what our students know? Do you know what I mean? 🙂
As a flipped teacher, I am always looking for tools that can quickly, easily, and effectively help me formatively assess student learning. Did they understand the content from the instructional video? Did they really grasp the concept addressed in the activity?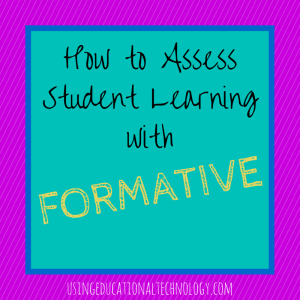 I recently stumbled upon Formative while perusing Pinterest after watching Once Upon a Time 🙂 and I was extremely impressed! Like other formative assessment tools I've reviewed, Formative is FREE for teachers and students, and offers a Google single sign-on…which prevents our students (and us!) from having to remember yet ANOTHER username and password!
Formative offers so many question options for teachers, including multiple choice, short answer, true/false, and a "show your work" option that would be great for Math classes!
In addition to questions, teachers can also add a variety of content to their Formative to share with students. Do you need to illustrate a process? Simply upload an image to the Formative and draw directly on the image! Assign Formatives to multiple classes and view student responses in REAL TIME!
Teachers can send assignments to students by sharing a link or code (works best if students are already logged in their Formative account).
I see Formative as Geddit on steroids, and I'm so glad I found it! Especially since Geddit shut down as of the end of July 🙁
Check out the screenshots below for more information: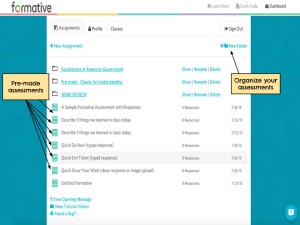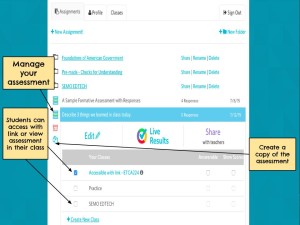 Thanks for reading!