Two posts in two days?! That never happens! I'm brainstorming ideas for next year, and one of the extension opportunities that I want to expand on during the next school year is the class bonus blog. I had previously used Google Classroom for the bonus blog and added students who were interested. However, I think I'm going to give this activity a try with Padlet next year.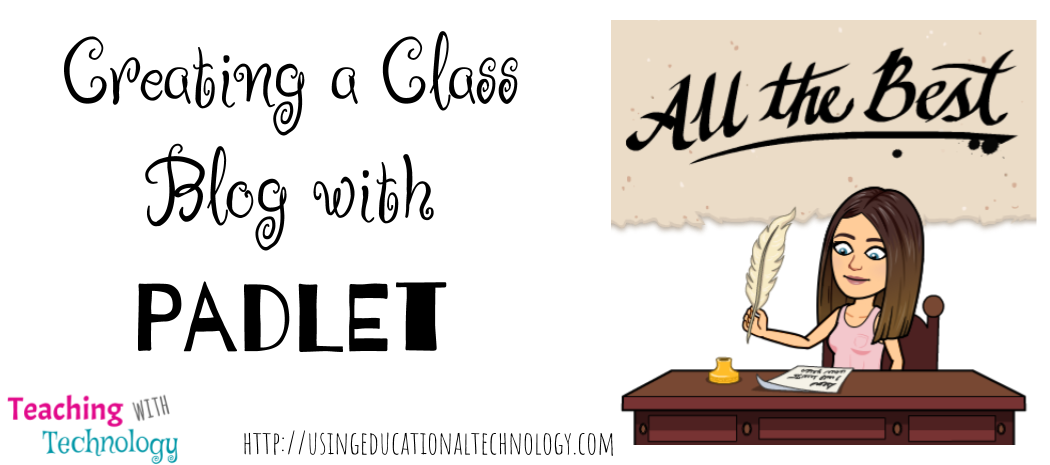 Padlet's format really makes creating a blog environment a breeze. I plan to use the "Shelf" template on our class blog because it will allow me to easily set a topic and students can post their thoughts on that topic in the column. This will make reading and keeping the posts organized so much easier – and will also allow me to quickly see who completed the post so I can more efficiently award bonus XP 🙂
Padlet added a commenting option to their superb platform a year or so ago, which will also be an awesome feature of our class blog. Students can respond to each other's posts on the Padlet, ask questions, etc., all in one spot.
I'm brainstorming a few topics for the class blog for the beginning of the school year …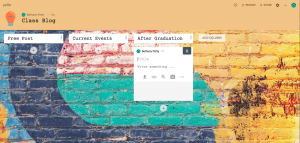 I'm excited to hear how you use Padlet in your classroom!
Don't forget to sign up for the Illuminate Summer Book Study! The party starts on Monday, and I am SO EXCITED to learn with each of you!
Thanks for reading 🙂