Hello, all! I hope your summer is off to a great start and, if your school is still in session, or if you're teaching summer school like me, I hope you're having a blast doing what you love! Like many of you, I find myself thinking ahead to the upcoming school year before the current school year even ends, and as ideas were popping into my head during the last few weeks, I frantically told Siri to put them in my Reminders! I have a few ideas jumping around about different procedural changes and instructional practices that I plan to implement in the 2018-2019 school year, and I just had to share! Here are three ideas for classroom technology that I'm toying with right now!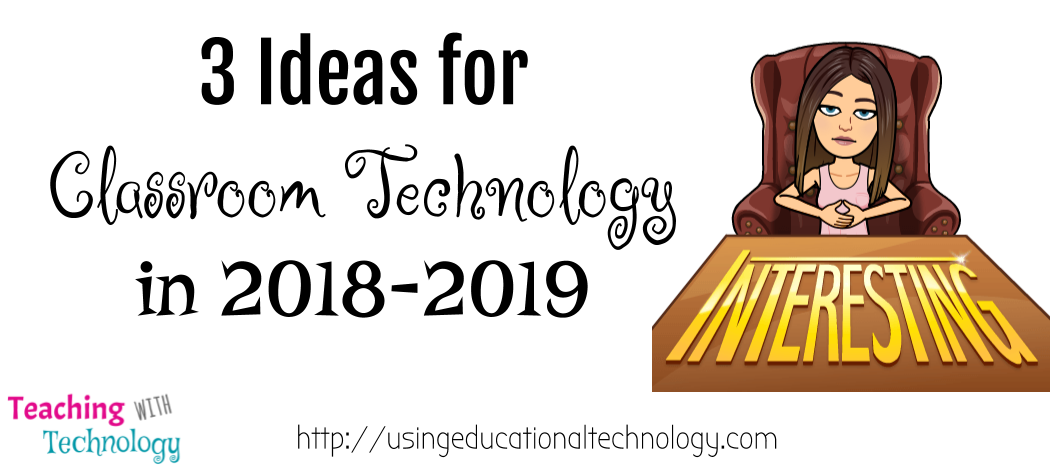 Courtesy Mode 
I am a huge proponent of allowing students to use devices in my classroom – Chromebooks, iPads, cell phones, etc. Using devices has become a part of the fabric of our culture, and mobile Internet browsers, social media, YouTube and the like are not going away! However, I am going to implement a "courtesy mode" policy in my classes next year that encourages students to use their devices respectfully. In creating this policy, I'm not necessarily trying to restrict any device freedom that they think they have or should have. Rather, I'm trying to prepare them for respectful device use outside of my classroom, in college, and in their future careers. The policy is still in the works but will include: FaceDown (instead of FaceTime – get it?!) and earbuds out – still coming up with a "punny" phrase for that!
Show What You Know Websites 
One of my goals for the 2017-2018 school year was to offer my students more choice when it comes to showing what they've learned. My Show What You Know bingo cards encourage students to create games, essays, videos, graphic organizers, infographics, conversations, etc., but, given the user-friendly nature of the new Google Sites, I'll add creating a website to the list of options. I'm imagining a digital portfolio that demonstrates their understanding of course concepts. It could be a beautiful thing to behold!
Flipgrid Freakout 
To say Flipgrid is an awesome tool would be a vast understatement. However, I feel like I "underuse" it in my classroom. Next year, I will remedy that problem and encourage students to reflect through Flipgrid more often! Right now, I offer a Flipgrid contemporary issues bonus opportunity through which students can share their ideas and opinions of current events in a grid. Next year, I hope to expand my use of Flipgrid to include reflections on what they've learned through instructional videos, video explanations of landmark cases, as well as the current events bonus opportunities. Sounds like fun, right?!
What are you planning for the 2018-2019 school year?
Have you joined the Illuminate book study, yet?! Grab your copy of Illuminate and subscribe to the Teaching with Technology mailing list here to get an invite! The summer learning party starts Monday, June 4!
Thanks for reading 🙂