Happy Monday! I opened up Twitter this morning and noticed an awesome new update that will help teachers continue to reach all of their students! Closed captioning is now available on Edpuzzle!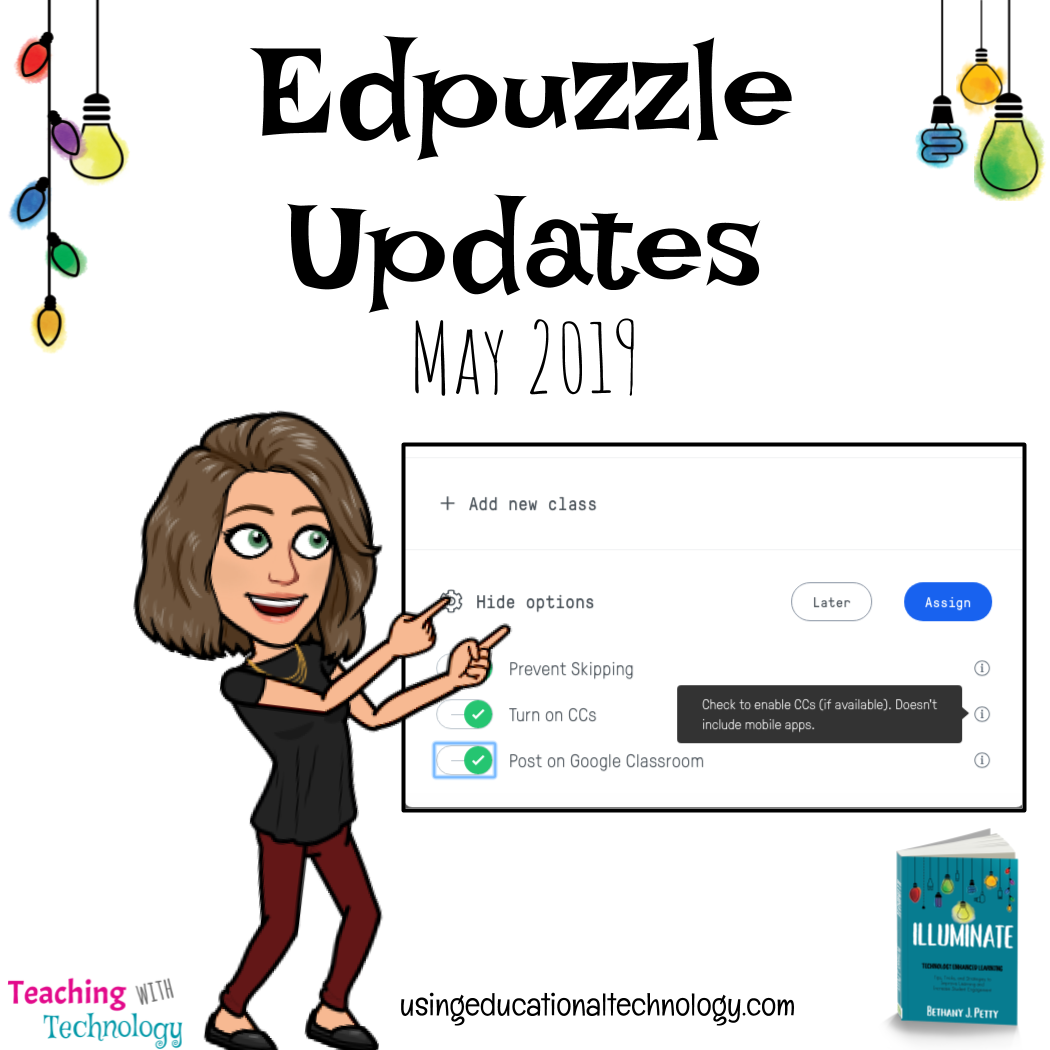 This is a fantastic addition that will not only help students with audio impairments but also those who prefer to "see" content as opposed to only hearing it. This will also help those who forget to bring their earbuds and would rather not use the community "Petty Beats" headphones that I keep in my classroom 🙂
I haven't geeked out about Edpuzzle in quite some time, but it is truly one of my FAVORITE tools. If you've read Illuminate, you already know that!
One of my favorite features of the "assignment" option in Edpuzzle is that I can prevent my students from skipping through video content with a simple click of a button — or, a toggle of a slider. This same assignment box also allows teachers to post the assignment on Google Classroom if your roster is tied to a Classroom section. This option is especially awesome for younger students who may not be able to easily follow multiple steps to reach a destination.
Now, teachers can also turn on closed captioning for their videos from this same assignment box. WOOHOO!
I hope your week is off to an awesome start!
Thanks for reading 🙂