Google has done it again, friends! They've made more great updates to the fabulous Google Classroom. Of the four updates announced by Google, two of the new features are particularly important to teachers … here they are!
Individual Assignments
With the new update, teachers can differentiate instruction from the "create assignment" screen by assigning activities to the entire class, or to specific students. I can see this being an answer to the problem of assigning documents to groups of students (Group A gets this document, Group B gets this document, etc). The default in this screen is to assign the activity to all students … simply uncheck the box by each students' name if you don't want them to receive the assignment. Super simple! Hooray for Google Classroom!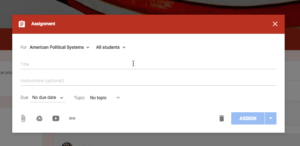 Teacher Notifications
Teachers can now receive notifications when students turn in assignments late or resubmit work through Classroom. When accessing Google Classroom via computer, I'm able to choose to allow email notifications (shown below).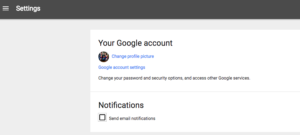 When accessing Classroom via my iOS app, I'm able to choose whether or not to allow notifications through my device (shown below).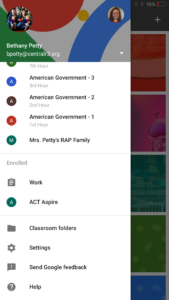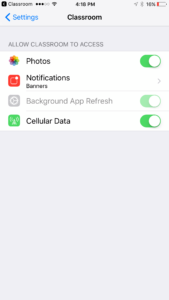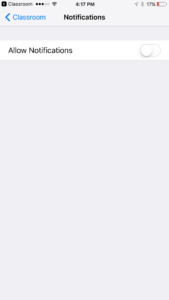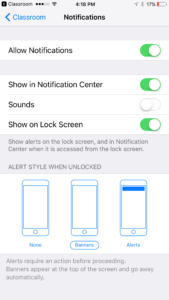 I hope your semester is off to a fabulous start! We're expecting an ice storm toward the end of this week … I love snow, but HATE ice. I'll take the days off (with a smile on my face!) … I just hope we don't lose power!
Thanks for reading 🙂