Welcome to 2016 in review! We're a few days into 2017 and I'm just now getting around to sharing the most popular EdTech posts of 2016 from Teaching with Technology. Whoops 🙂
2016 was a fantastic year for my little blog…I feel like I've grown exponentially as a teacher through sharing my experiences, ideas, and tips with all of you. Blogging has encouraged me in so many ways and has pushed me to jump outside of my teacher comfort zone, as well as break down my own learning barriers by growing a FABULOUS PLN!
I love sharing with you and feel so blessed to be able to do so!
Ok, enough with the sappiness … on to the 10 most popular posts of 2016!
#10 –> "How to Create a 'View Only' Folder in Google Drive
Learn how (and why) to create a "view only" folder in Google Drive. You've no doubt realized that I'm a Google geek and LOVE getting the most out of my Google Drive experience!
#9 –> "Google Classroom Update: April 2016"
Google Classroom is absolutely fabulous and this update from April, 2016 was pretty exciting!
#8 –>"Using Google Spaces for PD"
Google Spaces debuted in late spring of 2016 and I definitely need to revisit this great tool! Spaces looks like a cross between Google+ and Classroom, and I think it has big potential for professional development!
#7 –> "Google Classroom Updates: May 2016"
Ok, this was an exciting addition to Classroom FOR SURE! Scheduling assignments, announcements, and questions! Woohoo!!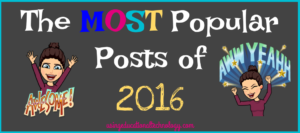 #6 –> "Getting Started with EDpuzzle: A Quick Guide"
I LOVE EDpuzzle! EDpuzzle is one of those tools that makes my life as a techy teacher easier. EDpuzzle can be used in a 1:1 classroom or a traditional classroom. Teachers can assign videos, embed questions, and monitor students all from this wonderful FREE tool! Check out this quick guide to get started!
#5 –> "New 'Team' Feature for Kahoot"
I LOVE KAHOOT! It's absolutely fabulous. Last year, Kahoot unveiled their "team mode" feature, which allows students to play as teams – hence the name! My students still love the "classic mode" of Kahoot, but the new addition is fun, as well!
#4 –> "New 'Quiz' Feature Google Forms Addition"
Google Forms are FANTASTIC! Prior to the "quiz" option, I typically strayed away from using Forms as quizzes. Now, I use it all the time! I can't wait to see what comes next for Forms!
#3 –> "A Techy Teacher's Toolbox: MORE Fabulous Chrome Extensions"
Google Chrome is awesome, but using Chrome extensions makes your Chrome experience even MORE awesome – if that's possible. I feel like I could create a new "Fabulous Chrome Extensions" post monthly … perhaps I shall!
#2 –> "Google Forms + Flippity Random Name Picker"
Have you tried Flippity, yet? It's a FREE tool that I use to create review games, flashcards, and now random name generators! Flippity is now a Google Sheets add-on … more info on that, later!
AND … THE MOST POPULAR POST OF 2016 IS …
#1 –> "Using Quizlet's New 'LIVE' Feature"
Quizlet – it's not just for flashcards! Quizlet LIVE is an awesome way to encourage students to work together to review important concepts AND promote mastery learning! Quizlet contacted me not long after this post went LIVE (pun intended!) and asked to feature it on their blog! Super awesome!
Well, there you have it! The 10 most popular posts from 2016. Thank you for following me and my blog last year! I hope you stick with me in 2017 for more fantastic ways to use educational technology to enhance the learning environment and increase student engagement!
As always, thanks for reading 🙂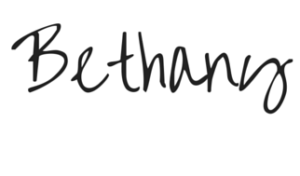 P.S. Don't forget to register for the Amazon gift card giveaway by completing this quick little form!
*EDpuzzle is a sponsor of Teaching with Technology*