Thank you, Google, for such a great update to Classroom! Wow! I've been waiting for this addition for sooo long!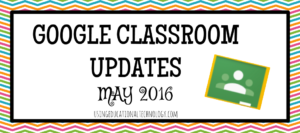 In case you haven't noticed this new update, teachers now have the ability to schedule assignments, announcements, and questions/polls!
Yippee!
Happy Teacher Appreciation Day to GAFE users!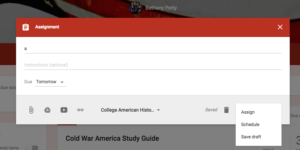 When creating a post on Classroom, teachers can now choose to assign/post/ask, save draft, or schedule! No more accidentally posting an assignment before you introduce it! No more setting reminders to post assignments! Yay!
Short post today, but I just had to share!
Thanks for reading 🙂