Google Classroom has made more exciting updates! Yay!
Google has added these new features to Classroom this month:
1. Ask a question
2. Reusing posts
3. Pinning posts
I've seen reports on Twitter that other exciting features, like Calendar integration, are coming soon. Can't wait for those!
I recently tried the question option with one of my dual credit classes. I am a HUGE advocate for online discussion boards/forums, and the lack of this feature was one of my main complaints about Classroom when it first debuted.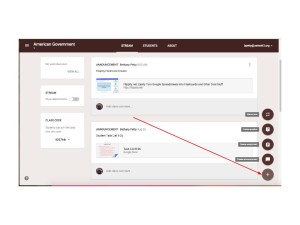 Teachers can easily ask a question (and post announcements, assignments, etc) with the new post feature.
Asking a question really couldn't get much easier. After choosing "ask a question," teachers simply type their question and choose "ask."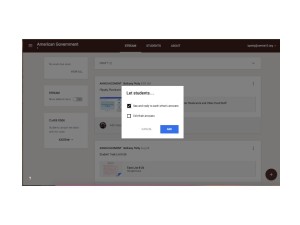 Next, teachers will be prompted to adjust the settings of the question, allowing students to view and reply to their classmates' responses, and edit their individual responses.
As I said, I tried this with one of my dual credit classes, and it worked very well. I could easily attach documents/videos/URL's to the "question" just as I could do in a discussion board activity I would assign on my LMS. Students were able to post, and then view and comment on their classmates' responses. My only complaint was that students were only able to comment down one level. Example…
Student A: The US Constitution should be amended to allow citizens born outside the US to become president. Etc, etc, etc…
Student B: I agree with you because …
Student C: I disagree with you because…
If Student B wanted to continue the dialogue with Student C, they would not be able to do so within their response post. Again…just a minor complaint, but nonetheless something that can occur within a traditional Learning Management System.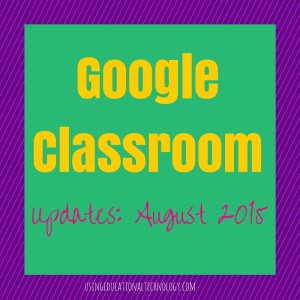 As more exciting updates are added to Classroom, I will test them with my students and let you know the results!
Thanks for reading 🙂