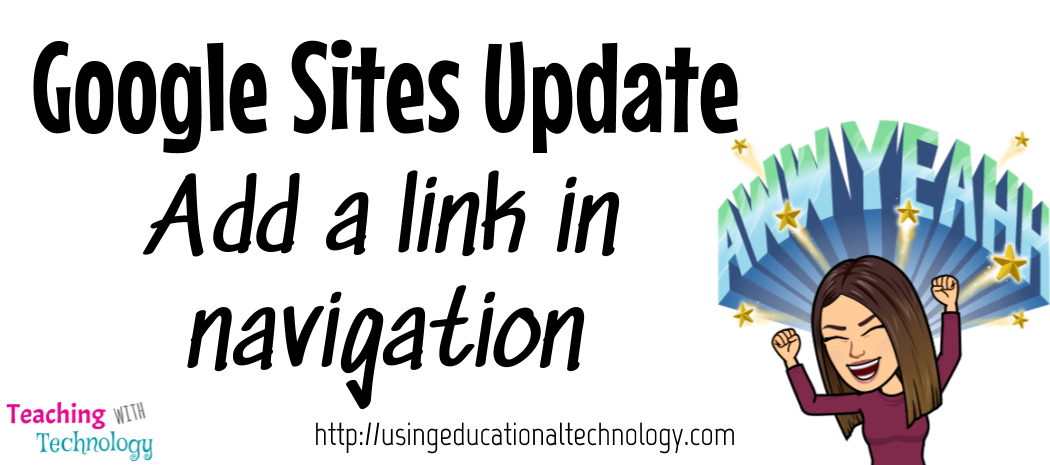 Hey, friends! I'm eyeball-deep in EOC review, updating grades, and trying to get the most out of the limited number of days I have left with my students! A student asked earlier today why I don't have a countdown on my whiteboard — my response? A countdown will encourage us to "shut down" and discourage engagement during the next few weeks. So, nope, we won't have a countdown! Anywho – back to my post. As I was working on the companion site for my book, Illuminate (which is coming out later this month!!!), I hovered over the "+" icon on the pages menu of Google Sites. The options I saw made me squeal, friends.
When creating a new page in the NEW Google Sites, users can hover over the "+" icon on the pages menu and select "new link" or "new page." Choosing "new page" will allow you to create a page on your Google Site – no big surprise there. Choosing "new link" will allow you to add a link to any site and have the name of the site (and the link, of course) appear in the navigation menu.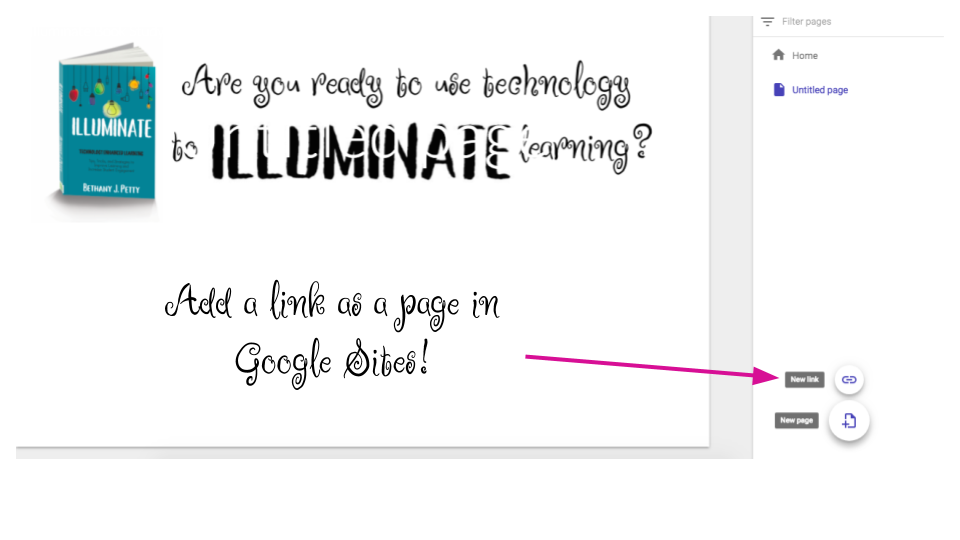 This is super-exciting, friends! I plan to create a Google Site this summer to house all of my American Government HyperDocs, course glossary, and other resources. I was originally bummed when I couldn't link my HyperDocs that were created using Google Sites in the menu of the course site, BUT NOW I CAN!! Woohoo!!!
This literally just popped up as an option on my personal Google account –> hopefully it's not just a feature I've missed over the years in my haste to quickly add a page – ha!
I hope your week is off to a fabulous start!
Thanks for reading 🙂