Hey, all! It's been a second since I've shared a post with you, hasn't it?! I've been thoroughly enjoying my summer, and I hope you have been doing the same. My daughters are both involved in sports, camps, and swimming lessons, and I'm neck deep in some FANTASTIC online courses – I'm literally teaching 6 classes online right now! My best friend and I have also been running a volleyball camp for three different age groups this week – I actually brought my Keurig to the gym yesterday! I'm busily prepping for my summer presentations and thought I'd share a great Chrome extension for creating citations that I learned about earlier this year!
A few years ago, I shared a post about RefMe, which was a fantastic Chrome extension that helped my students easily create citations. It was 100% free, easy to use, had an app, and was just glorious. Then, as some tools do in the world of edtech, it was bought out and absorbed by another company. I was SO BUMMED. They had even sent me a RefMe coffee mug!!
Since then, I've been searching for something similar. Earlier this year, while I was presenting on Social Studies and Google Classroom around the country, a teacher shared MyBib – a Chrome extension that students can use to create citations.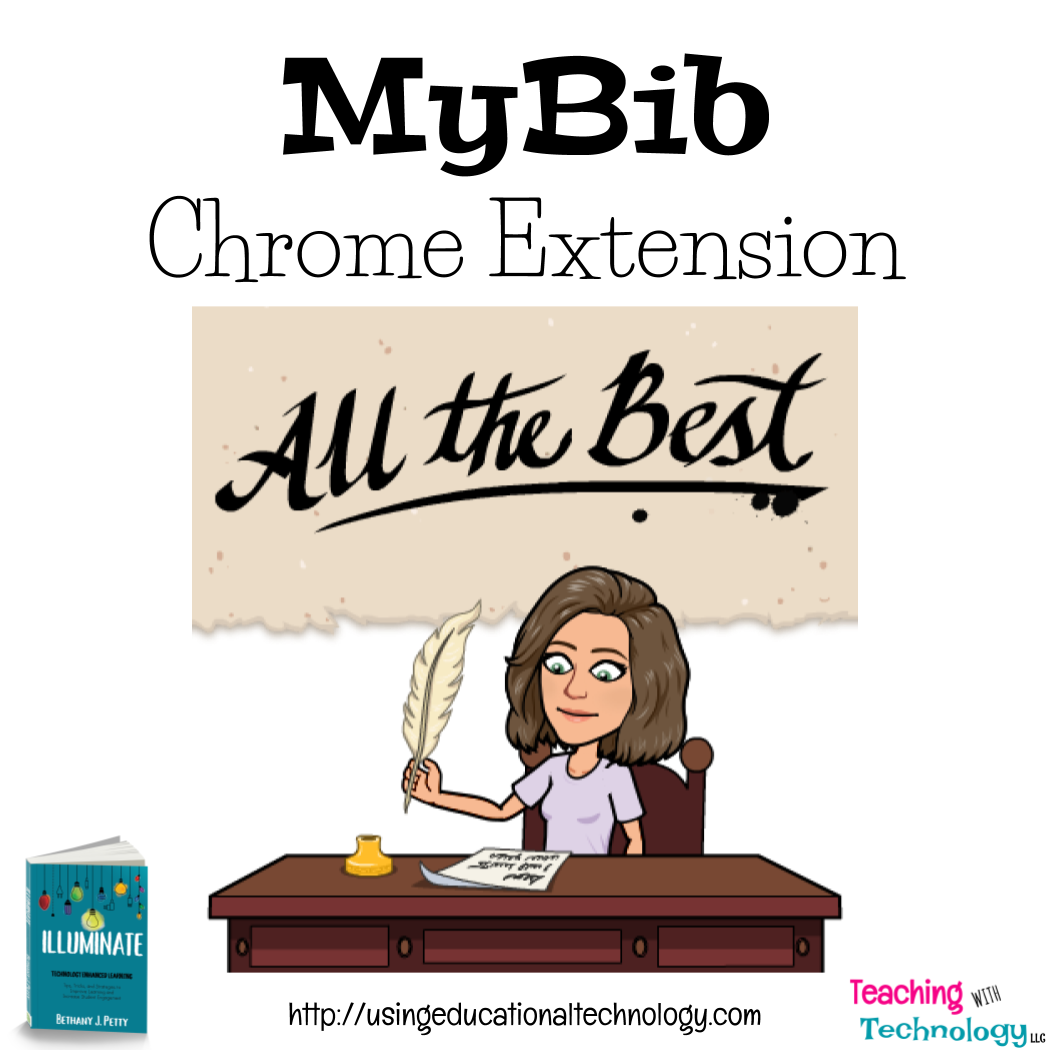 To get started with MyBib, add the extension to your Chrome browser by clicking here and granting it permission to run on your browser.
Then, head over to MyBib and log in with your Google account – yet another website that doesn't force me to create and forget a username and password!
Next, have your students choose a source they'd like to include in their work. To grab their citation, they'll click the extension, choose their preferred citation style and, voila! Students can either copy/paste the citation and/or in-text citation or can save their citation to a project. Students can also edit the citation within the extension or on their project. The project, the work cited or bibliography, can be shared with classmates, encouraging collaboration!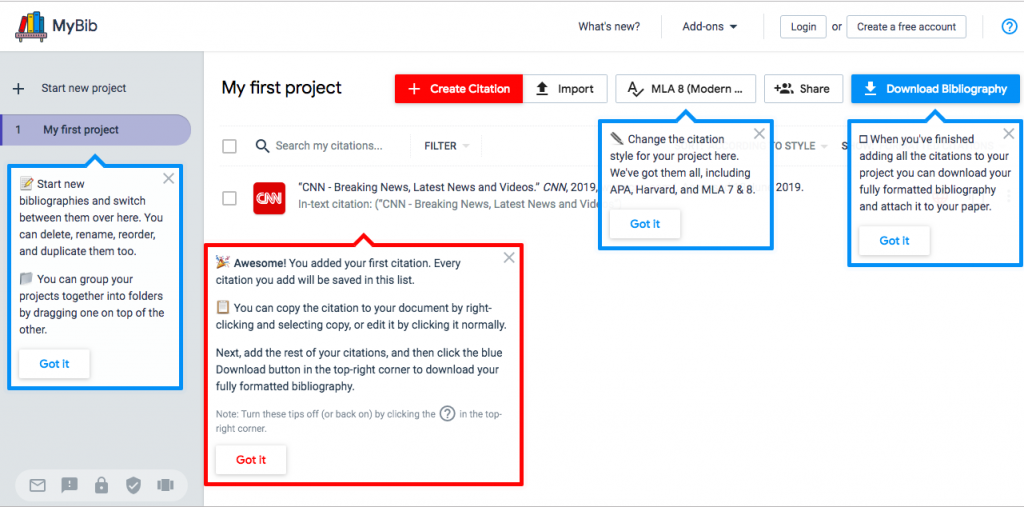 Have you used MyBib in your classroom?
Thanks for reading 🙂