Happy Sunday, friends! I'm entering the third week of my summer vacation, and my daughters are already starting to argue, whine, and complain that we haven't done anything "fun." We've been to see the new Aladdin (two thumbs WAY WAY up!), been to the park, our hometown fair, won three goldfish (one is still living!), been to the library, and made multiple trips to Panera. We're doing all sorts of fun this summer! We'll be making a trip to Branson soon and to Philadelphia for ISTE at the end of the month – will I see you there?! Speaking of summer fun – let me tell you about the Illuminate Summer Learning Series – a fun way to spend your days this summer!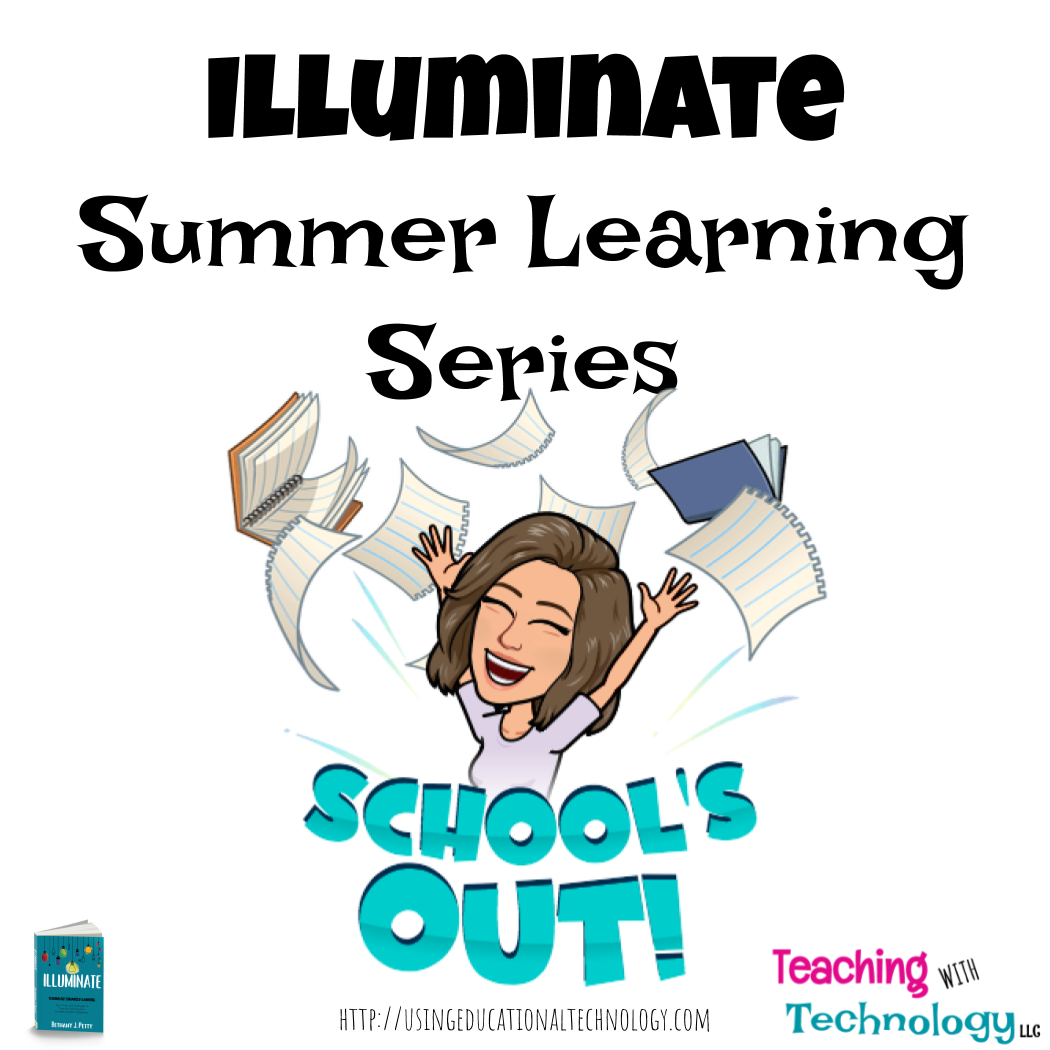 I got the idea for the Illuminate Summer Learning Series a few months ago, honestly probably in January of this year. As I present at conferences and schools around the country, I've had teachers ask if I have any online courses or webinars. My response has always been, "I don't, but that's a great idea!"
Now that I've had a second or two to myself (I'm not exaggerating, friends!) I've decided to launch a series of mini-courses that teachers can complete "on-demand." While we all know that teachers don't really get the summers off, it is nicer, at least in my experience, to be able to "go" at a slower pace than I do during the school year. Here's how the courses work:
You register (and pay) for a course
I send you a code for our Google Classroom section
I post instructional videos, learning tasks, and opportunities for reflection/collaboration on Sunday for you to complete by Saturday of that week
You spend as much time or as little time as you want on the modules each day during that week
You get a certificate of completion at the end of the course
That's it! My first round of classes starts on June 9! I'm so excited to work with teachers around the US as we discuss the awesome features of Nearpod, Top Tech Tools for the Classroom, and the amazing tool that is Google Chrome.
Are you interested in joining the fun? Registration closed on May 31, but I'm re-opening the form through June 6 at 11:59 PM. Don't miss this opportunity! Click here to learn more about the courses I'm offering!
I hope to work with you this summer!
Thanks for reading 🙂