Happy Wednesday, friends! I'm writing to you today from the comfort of my desk chair in my basement office at HOME! That's right – we're out! My last day was last Friday and I've been sleeping late, taking naps, wearing shorts, and hanging out with my daughters. I'm also drinking coffee, but that's no different than any other day of the year 😉 We're getting ready to head to the library now, but before we do I wanted to celebrate something with you — the birthday of Illuminate!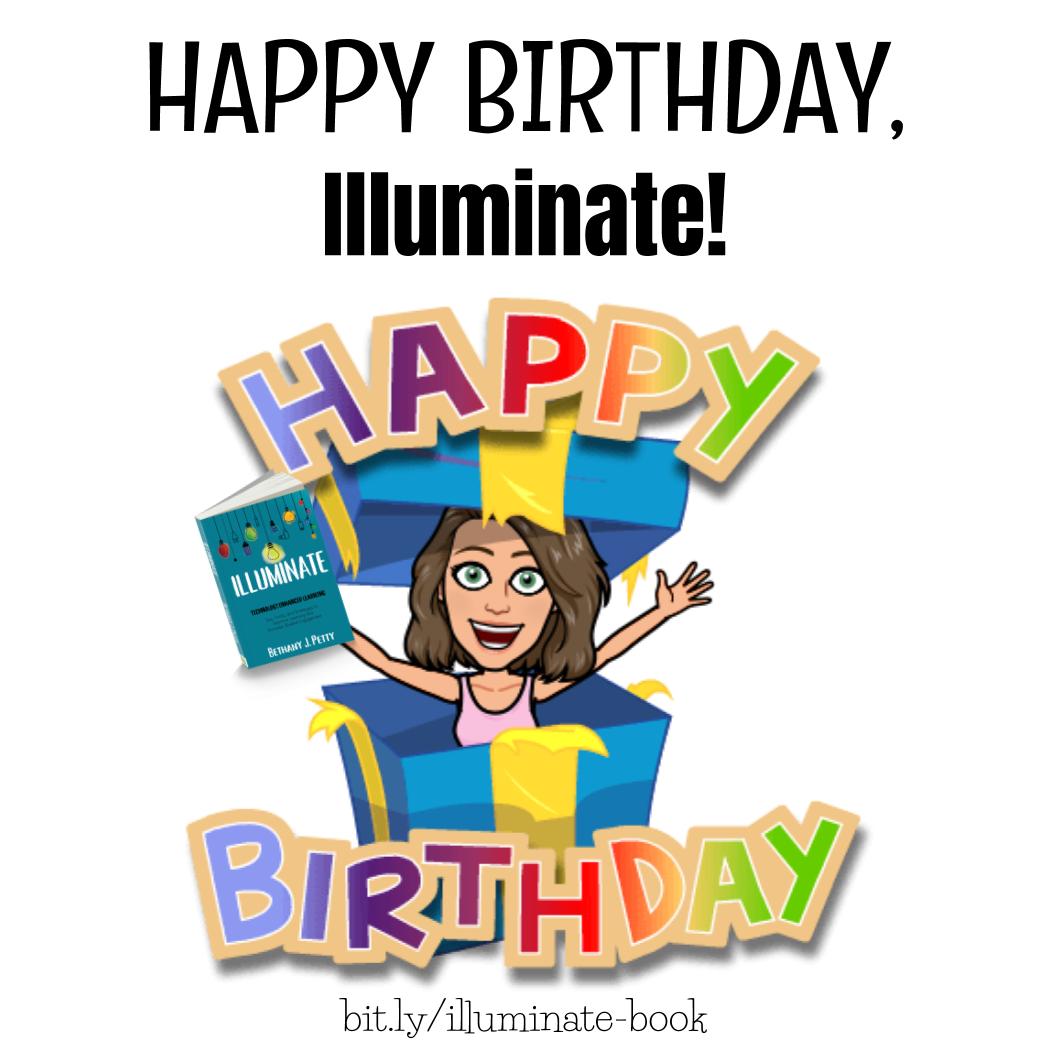 Yes! Today is the one year anniversary of the launching of my first book, Illuminate: Technology Enhanced Learning. Notice how I said "first book?" More on that later 😀 I cannot believe that it's been an entire year since my book was released! I've loved participating in book studies, Twitter chats, and meeting so many of you who have read Illuminate – it's been such a great year!
To celebrate the birthday of Illuminate, I would LOVE to see pictures of you with your copy of Illuminate, your reviews on Goodreads or Amazon, or tagging a friend in a post to let them know they need a copy!
Do any of these things today, tag me in your post, and I'll send you some swag!
Thanks again for your support of my blog and my book! You're awesome!