Hello, friends! I'm coming to you during my last full week of teaching face-to-face summer classes, and the beach is calling my name! I'm coming for you, Gulf of Mexico! It's time to officially share some super exciting news with you – I'm writing a book!! My new book will be published by EdTechTeam in 2018 and will focus on how teachers can use educational technology tools to enhance and transform the learning environment to engage students! I am incredibly excited to get started and am asking for your help!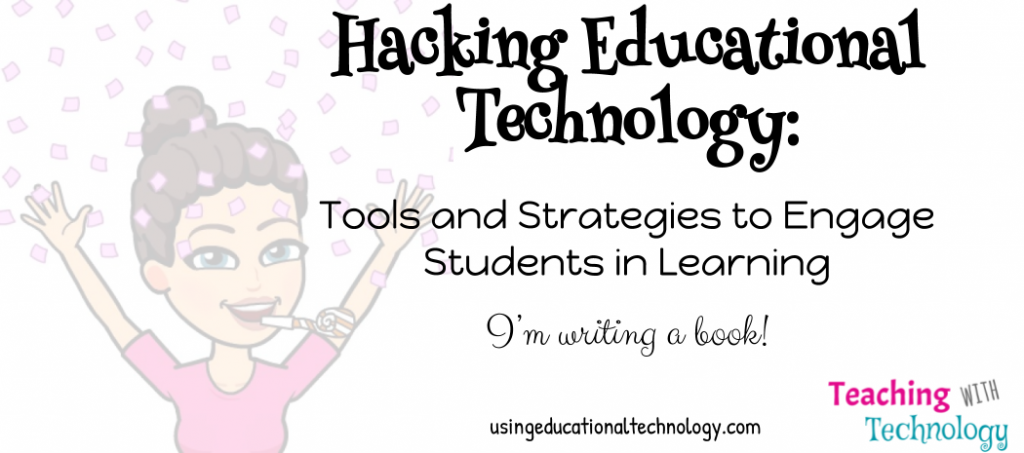 Before I dive into writing my book, I wanted to check with you about some of the content and direction for my book. Basically, what do you want to learn?
The results of this survey have been so fantastic (if you haven't completed it, please take a second and do so!) and have really helped me shape the basis for my book.
In addition to tools and strategies concerning QR Codes, Augmented Reality, and Game-Based Learning (plus much more!), I'll also be including specifics on using GSuite for Education. Since Google has basically taken over the field of technology in education, I would be remiss if I excluded these great tools! I'd really love your input on the direction I take my section on Google tools. I don't plan to focus on specific tutorials of how to use Google Docs, Drive, etc., because that information is already "out there." I'll be diving deeper into how these tools can be used in various transformative ways in the classroom! Tell me what you think by completing this quick survey!
I am PUMPED to share more information with you about transforming your classroom using educational technology tools, and I would love any feedback you can provide! My goal is to write this book as a "go-to" handbook for teachers that provides great tools, useful and practical implementation ideas, as well as additional digital resources to help you continue to learn more about creating an awesome learning environment for your students!
Be sure to join this mailing list to be among the first to receive updates, sneak peeks, and freebies from my new book!
As always, thanks for reading 🙂