One of the many great things about teaching dual credit classes during summer school is that all of my students are extremely excited to learn! Classroom management is a breeze with these classes … we're talking 100% engagement all the time (unless we get off track – which we sometimes do) One of the not-so-awesome parts about teaching summer school is dealing with the roof maintenance … directly over my classroom … during the entire day. Yes, I know. I'm complaining a bit, but it's difficult to lecture when loud thuds and banging noises are coming from my ceiling and causing my projector to shake. Thank goodness for Nearpod and Sutori!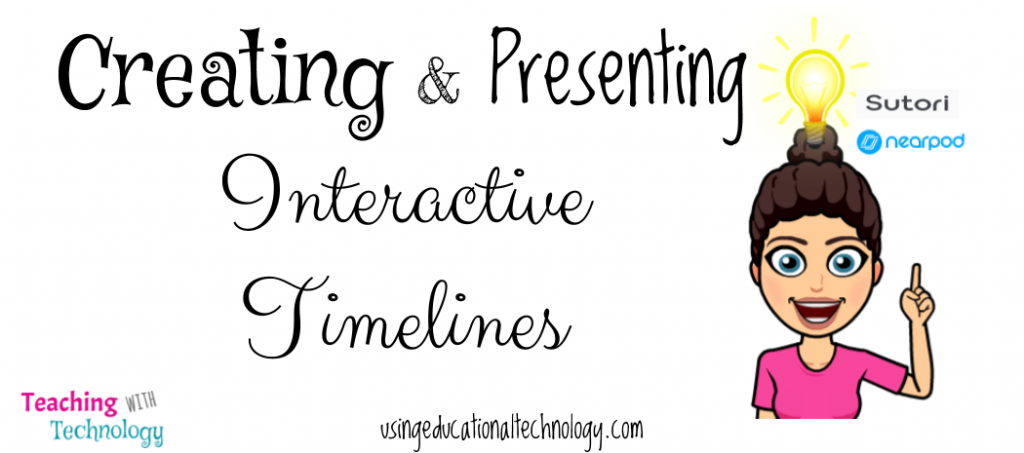 One of the MANY perks of Nearpod is that it helps me be more mobile in the classroom during lectures and other activities. I can use my phone or iPad to advance the presentation and insert formative assessment questions during the lecture. It's fabulous! Check out a few more of my favorite Nearpod features here.
Sutori (formerly HSTRY) is a great tool students can use to create interactive timelines. These timelines can include images, videos, text, quizzes, and other great features which can transform a dull presentation into fabulous displays. Teachers can also create groups with Sutori and invite students to these groups with a code. When students have joined the group, teachers can view their project progress.
Neat, right?!
So, how does Nearpod work with Sutori to ease the burden of roof maintenance, you ask?
My students recently completed a Roman Emperor timeline project using Sutori and were about to present their timelines to the class. We realized quickly that day, that we were just not going to be able to hold class in my classroom. How, would we present?
I created a new Nearpod lesson and, since all of my students were in a group on Sutori, I quickly copied and pasted the link to their timeline into my Nearpod lesson. WHAAT?! All of my students were able to view their classmates' timelines on their computer! No whiteboard needed!
Now, since I added the presentations as websites in my Nearpod lesson, I had my students copy and paste the link from the presentation popup into a new tab (this was not totally necessary, but prevents the issue of losing the page if the tab closes).
Could I have used Google Classroom to share the timelines? Sure. Could I have used Google Docs to accomplish this task? You bet.
However, Nearpod and Sutori worked perfectly together!
I've had my students use Nearpod previously to present Google Presentations … and it was fabulous! They loved being able to add interactive elements to their presentations and control what their classmates saw on their screens. However, having students create teacher accounts – especially free accounts that limited their access to features – required them to jump through hurdles, like including a description of their presentation and the appropriate grade levels for their work, was not ideal. I hope Nearpod creates a student account option in the future – how awesome would that be?!
How do you use Sutori?
Thanks for reading 🙂