Happy New Year! Did you make until midnight last night? I didn't even TRY! After knocking out a 3 mile run and a workout from A Little More Obsessed, I was ready for bed at about 10. Since having kids, my husband and I don't make it until midnight, but neither do our kids! We played some new games, watched some of their favorite shows, and then they were ready for bed! Last year, I decided to forego the typical "resolution" because I never seem to be able to keep a resolution and feel crummy about myself when I eventually drop the ball … get it? Drop the ball! Like the ball in Times Square?! Don't worry, I'm grabbing another cup of coffee 😀 Instead of a resolution, I decided to choose a word that would motivate and help me focus on making the most of the year ahead. In 2018, the word I chose was BETTER. What will be #OneWord be for 2019?
DRUMROLL, PLEASE …….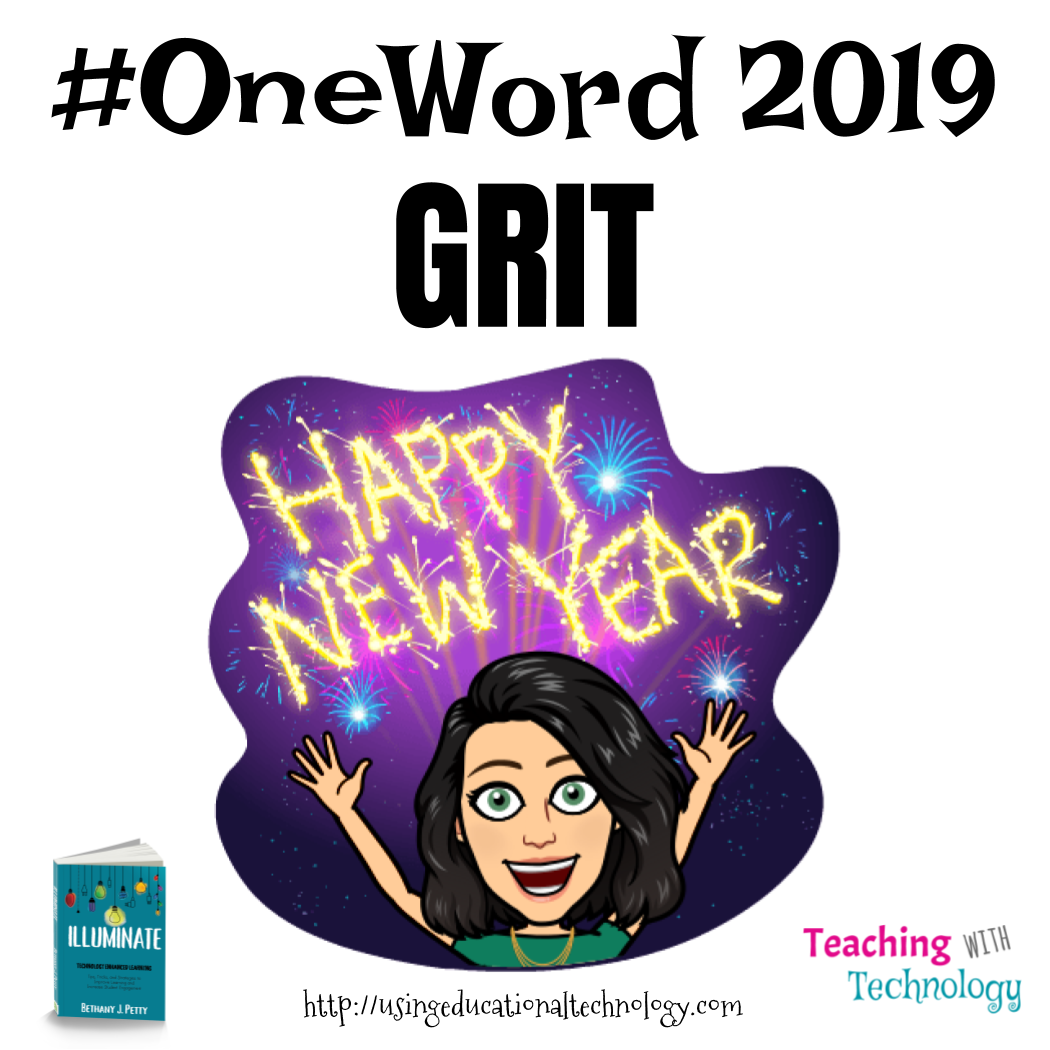 My #OneWord for 2019 is …. GRIT.
If you look up grit, the second definition includes "courage and resolve; strength of character," and synonyms like determination, perseverance, tenacity, spirit, and oddly enough, RESOLUTION!
Why did I choose grit as my focus for 2019? I feel like it encompasses what I want for myself in 2019. I want to be tenacious in all aspects of my life — my faith, motherhood, wifehood (is that a word?), my career, speaking engagements, workshops, seminars, writing, sharing my book with the world, etc. Like all of you, my life is a constant balancing act – and I plan to tackle it with determination, perseverance, tenacity, spirit –> GRIT.
What's your #OneWord for 2019?
Thanks for reading, and HAPPY NEW YEAR!