Welcome to the last Saturday of 2018! I hope you're enjoying your holiday breaks like my family is. We're sleeping late, taking naps, staying in jammies, playing with Christmas presents, eating goodies (waaaaay too many!), and enjoying our time off together. I've officially hit the point in my Christmas break when I really don't know what day it is, but I do know I need to lay off the sweets and get back into my healthy eating routine! WOWZERS! While my kids are playing with a new toy, it's a perfect time for me to sit down in my recliner, down my umpteenth cup of coffee, and reflect with you on 2018!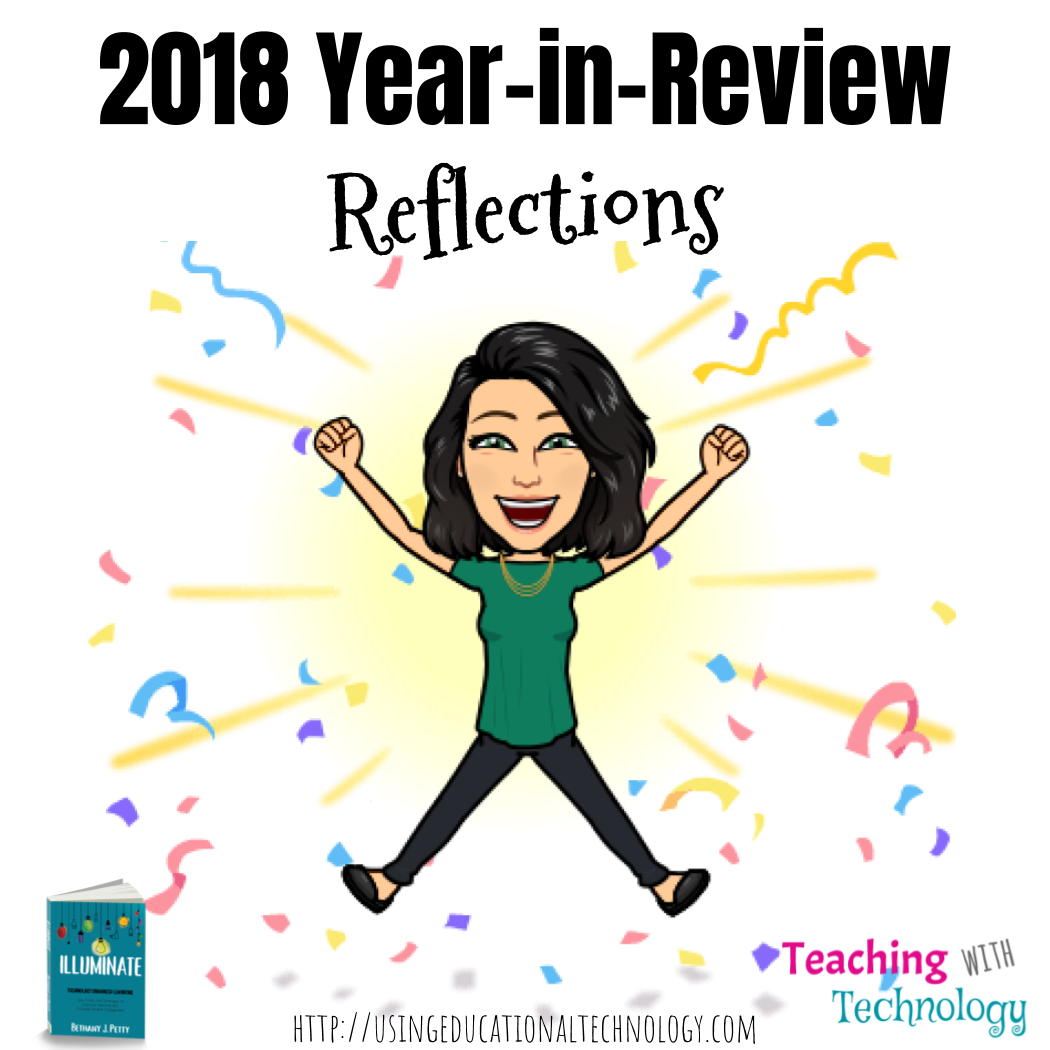 #ONEWORD – 2018
In January of this year, I decided to choose a word to focus on and help me stay motivated throughout 2018 – that word was BETTER. I wanted to focus on being a BETTER mommy to my girls and wife to my husband. I wanted to be BETTER in my workout/healthy eating lifestyle which would help me be BETTER in other areas of my life. I wanted to be BETTER in my daily devotional life and be a BETTER teacher. Notice, I didn't focus on the negative in my #oneword goal for 2018 … while these areas of my life are great, they can always be BETTER!
I'm happy to report that my #ONEWORD for 2018 was definitely a good choice for me. I became a BETTER version of me by losing twenty pounds and twenty inches, which has helped me not only feel awesome but also has given me more energy and confidence, contributing to an overall happier Bethany. When I'm in a workout/nutrition program, I feel like I have a better handle on other areas of my life … which is super helpful as I attempt to balance my hectic life on a daily basis 🙂 I've become better at carving out time during my day for me and God – whether that's in the morning when I'm getting dressed, during my planning period or lunch, or while I'm waiting for my daughters at one of their MANY after school activities. One of the ways I've focused on being a BETTER teacher is by continuing to seek out new strategies to positively impact student learning. Check back for a series on using technology with Hattie's research on learning!
ILLUMINATE! 
I still can't believe that my book, Illuminate, was published in 2018. I feel so fortunate to have been able to work with the awesome people at EdTechTeam to share the message of "it's not about the tech; it's how you use it!" with the world through my book. Technology use in the classroom can be so amazing when used intentionally to enhance student learning. I feel like teachers are so swamped with requirements and standards and objectives and extra duties and EVERYTHING else that comes with being a teacher, that technology integration can be just one more "thing" that they have to "do" in their classroom. That doesn't have to be true! Intentional and meaningful technology integration can have a powerful impact on student learning!
Most Popular Posts of 2018
As promised, here are the 5 most popular posts from 2018! I absolutely love blogging and am so blessed to be able to use my blog to reflect upon teaching practices and share ideas, strategies, and tools with the world. Thank you so very much for reading Teaching with Technology! I'll be celebrating my FIVE YEAR blogging anniversary in mid-January – I CANNOT BELIEVE IT!
Creating a Class Blog with Google Classroom
Resources for Creating a Digital BreakoutEDU
Essential Smartphone Apps for Teachers
Hashtags through History – They're #Awesome
As always, thanks for reading 🙂