I've been using Google Docs for quite a while. I love Google Docs. It's easy to use. I can collaborate with any other "Googler" without being in the same room. I can create and share grocery lists with my husband. (Ok, this may not be vital, but it is great for me!)
One complaint I have about Google Docs is that it is somewhat dull.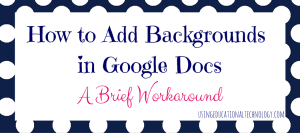 Let me explain.
If you want to create a colorful and vibrant flyer or poster using Microsoft Word, then you simply insert a background image and adjust the object transparency. It's also easy to manipulate the size and position of the image on the page.
This is not the case if you're using Google Docs.
Here's my workaround for adding backgrounds in Google Docs…complete with screenshots!
Here's the trick…USE GOOGLE SLIDES!
Open a Google Slides presentation.
Access "File" then "Page Setup."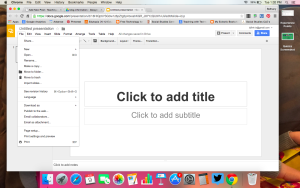 Next, select the "Custom" option, and set the size to 8.5 x 11.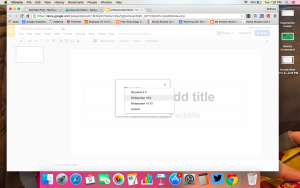 Your presentation screen should now look a little different…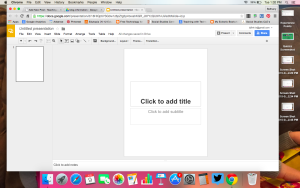 Right click on the slide in the slide pane, choose "Apply Layout," and select "Blank."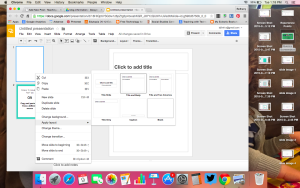 Next, select "Background" and choose "Image."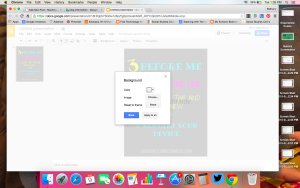 Drag your image to fill the page, or to fit the desired area.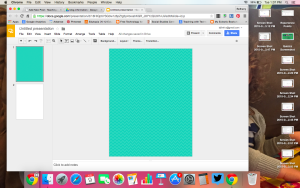 Next, I added an rectangle shape and changed the shape color to white. This allows space for text while still preserving the "pretty" background.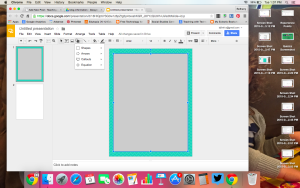 Finally, choose to add a text box or paste text from a different source!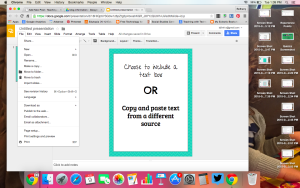 By using this method, I can still collaborate with others just as I would do by using a Google Doc. I can also download the presentation as a PDF for printing purposes.
Teachers can use this method to assign presentations to their students via Google Classroom!
If you're looking for more cool things you can do with Google Slides, check out this video from Google Guru!
AND…if you'd like to learn how to create a watermark on your Google Slide presentation, then check out this post from the awesome Alice Keeler!
Thanks for reading 🙂