Today, I stumbled upon an awesome new tool on Schoology's public resource page…Quizizz!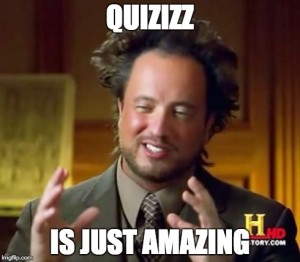 Quizizz, a gamified student response system, is fun to say and even more fun to play!
Teachers simply access the Quizizz website, make a FREE account, and create their review game.
Quizizz provides the teacher with a split screen during the creation process, which I find extremely helpful. I'm able to create my question and include my response choices on the left of the screen, and see what will be visible to my students on the other side of the screen.
Teachers set time limits on the questions…anywhere from 30 seconds to 5 minutes.
To play Quizizz, students access join.quizizz.com on ANY web enabled device, and enter the game pin provided by the teacher.
Students earn points by the speed and accuracy of their response.
Two simple features set Quizizz apart from other gamified response systems, like the fun and popular Kahoot!
Quizizz questions, response options, and leaderboard scores display on students' devices, which means students can "play" against each other even if they're not in the same room! Think of the out-of-class review competitions that can happen!
Teachers can easily share games with their students and with other educators via link, email, or social media.
An additional feature, totally unrelated to the functionality of the site, are the wonderful MEMES that are displayed when students answer a question.
My students LOVED this feature!
When creating the game, teachers determine privacy settings…public or private.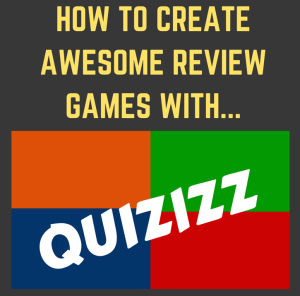 Teachers can also search for games relevant to their content!
Quizizz is easy to use, fun to play, and FREE!
Click here to play the Quizizz review game I created.
Check it out!
Thanks for reading 🙂