Hello, friends! I am so excited to bring you a guest post by Marcus Gollahon about the wonderful tool that is Chalkup. Have you had experience with Chalkup in your classroom? Be sure to let us know in the comments.
Without further adieu, check out…
Great Website to Host Your Flipped Classroom – Chalkup.co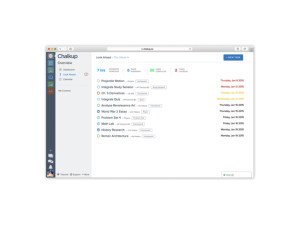 As a teacher, I am always on the lookout for new and exciting websites that allow me to interact with my students on a new level. What I have found recently was Chalkup.co, an interactive website for teachers to host whole classrooms discussions, assignments, and more.
"CHALKUP GIVES TEACHERS THE POWER TO CREATE AN ENVIRONMENT WHERE STUDENTS ARE NOT PASSIVELY TAKING IN A LECTURE. THEY ARE ENGAGED, ON TASK, AND GROWING AS LEARNERS."
– Monica Burns (classtechtips.com)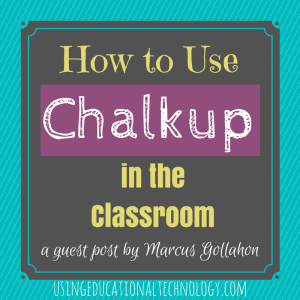 Here are some perks:
Online rubric creator, that makes grading as easy as clicking a button.
Assign assignments and discussions. Every assignment comes with a discussion page so students can discuss questions and collaborate.
Assignment Annotations. An awesome way to leave feedback on students online assignments.
Integrates smoothly with Google Drive. Assignments can be turned in from their drives.
Easy to add materials to be shared with the class. Post your flipped videos, outlines, notes, etc.
Mobile friendly. They have an app so that teachers and students can stay up-to-date on classroom events.
Oh yea, it's  FREE. The single best word for any teacher.
My Final Thoughts:
Chalkup to me is a beefed up Google Classroom. It has everything that Google Classroom should but then expands on that by offering more than just a place to turn in online assignments. The discussion sections are in place to offer students multiple avenues to ask questions and interact with classmates. I was posting my videos and using Google Classroom for the longest time, but I am switching over for the 2015-16 school year using Chalkup. Very happy with the switch as it is Google Apps friendly and was very easy to move over my content to its new home. Will post an update once I get started with students to see how much they like the new change.
Please check out Marcus Gollahon's website here.
Thanks for reading!