Heyyyyyy, all! Happy Tuesday, and welcome to the back-to-school, let's start setting an alarm again and holding our bladder, whirlwind that is the season! Phew! My internal clock is starting to readjust and I'm falling asleep earlier than 11 PM, which is a good thing. However, that 5:00 alarm is getting snoozed until closer to 6:00 every day! Though everything is still nutty in the Petty household between getting my daughters back into the "yes, we have to get up early tomorrow," and "no, you can't bounce on the trampoline, it's 8:30 at night," routine, I am SO THANKFUL to be back in my classroom. Even with our COVID changes, it's made my teacher heart smile to be in my classroom with my students. I hope we all stay healthy so we can keep this school year as normal-ish as possible! Speaking of my classroom and being normal-ish as possible, have you tried the new quick launch feature from Nearpod? It's pretty darn cool! Here's how we're using it in my classroom 🙂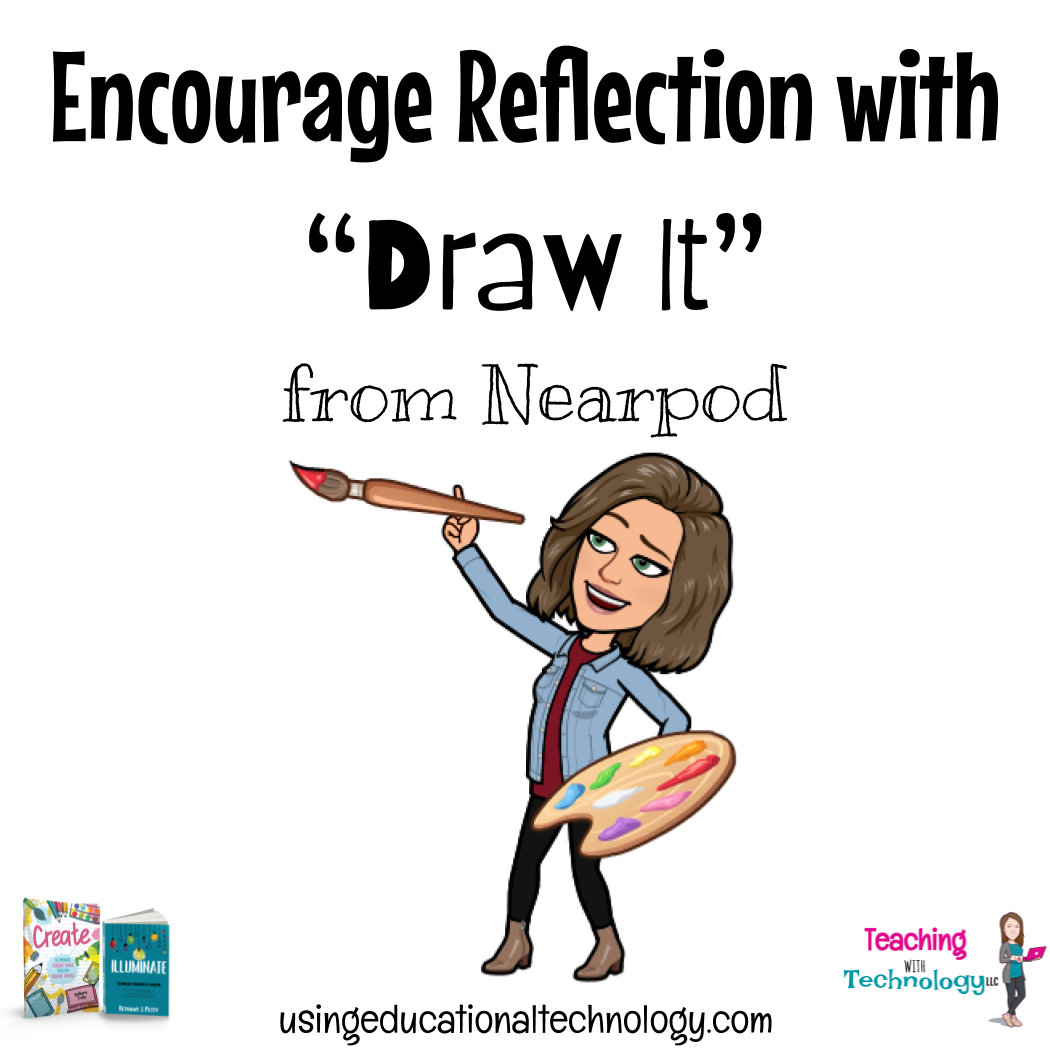 One of my FAVORITE Nearpod features (and that is really saying something, friends!) is the "draw-it" feature of Nearpod. If you've never tried this, here's the just — you can use a super cool Nearpod feature, including "Open Ended Question, Timer, Collaborate Board, or Draw It, without creating a Nearpod lesson. Cool, right?! To use these features, teachers do not need to have an existing Nearpod lesson – just log in and click Quick Launch in the top right corner of your screen. Students will still join your activity by entering a code on Nearpod. Looking for a quick formative assessment? Click quick launch and choose to create an open-ended question. Do your students need to brainstorm or share their ideas with their classmates? Try a Collaborate Board! Or … if you're looking for a fun way to review vocabulary or important concepts, use the "D" from BOARD time and launch a Draw It!
If you've read Create: Illuminate Student Voice Through Student Choice, you know that I'm a huge fan of BOARD time in my classroom. (You can also read a little bit about it here.) COVID has placed a hurdle (many hurdles, but you know that!) to using the dry erase boards and markers during BOARD time this year. I had initially planned to use Jamboard for this but found out later that it's blocked for students in my district – UGH. So, I'll be using the Draw It feature for the "D" (draw or discuss) portion of BOARD time! My students have touchscreen Chromebooks, so they'll be able to easily sketch out their drawings. However, I've used Draw It from Nearpod only using my trackpad and have had great success!
Have you tried the Quick Launch feature, yet? How do you use it?!
Thanks for reading 🙂