Happy Sunday! I'm coming to you LIVE from my dining room table, where I'm experimenting with my new Cricut! I live a wild and crazy life 🤣 Here we are, 9 full days into 2022 and I'm just NOW sharing my new word for 2022! If it counts for anything, I knew my word on New Year's Day! So … what's my "one word" for the new year?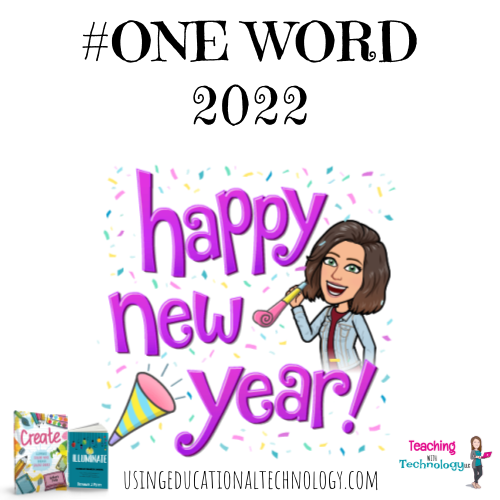 DRUM ROLL, PLEASE …
My word for 2022 is …
INTENTIONAL
Yup, that's right! I chose INTENTIONAL for my word again this year because it completely encompasses my goal for myself this year.
INTENTIONAL served me well last year – I was INTENTIONAL in my daily Bible readings, my daily runs, and managing my busy schedule which, like many of you, involves shuffling kids back and forth between a variety of activities, juggling homework and projects, making sure they have some sort of nutrition before they leave for school in the morning and squeezing in dinner at night. Sometimes, dinner involves eating Panera in the car as we move from one activity to the next! Please, tell me I'm not alone here, people!
This year, my goal is to continue to be intentional in all areas of my life. Maybe my "word" should have been a "phrase?" Ha!
I plan to continue to be intentional with my GRIP morning routine – this includes journaling, reflecting, exercise, prayer, and planning. Look for a BRAND NEW GRIP Journal- available on Amazon very soon!
I'll be intentional in my walk as a mommy and wife, which are, of course, the most important areas in my life.
I will be intentional with time management, which is a BIGGY for me. I started making sticky notes at the end of school before I leave for the day with a to-do list to accomplish during my FIRST HOUR planning period. UGH.
I will continue to be intentional in my devotional and Bible reading time, and intentional in personal development. I'm starting Atomic Habits this week – have you read it?
I was recently interviewed for our local newspaper and a question from the reporter really gave me pause – "what would you be doing if you weren't a teacher?" My response was probably really cheesy, but I said that I really feel like I would be a perpetual student because I truly love to learn! See? Super cheesy 🤣 It's true, though! This year, I will be intentional in my continual quest to learn new things! I graduated with my Specialist degree last month and I'm already looking into doctoral programs – super nerd!
Have you chosen a word to help guide you throughout 2022? I'd love to hear it!
I hope you have an amazing week, and thanks for reading 🙂