Heyyyy! Happy New Years Eve!! I'm coming to you today from the last Friday of my Christmas vacation and, let me tell you, this break has been MUCH needed! I often find myself running in circles during time off from my classroom because I don't know what to do with my free time – tell me I'm not alone! After the hustle and bustle of Christmas this year (which for me involved pounding a shot of my favorite pre-workout after Church on Christmas Eve so I could stay up late wrapping presents ?), I've really enjoyed the relaxation that comes with a break! I've taken naps, slept in late, and completed my daily runs in the afternoon/evening instead of bright and early in the morning. With just a few days of break left, my mind is starting to gravitate toward starting our second semester on the right foot!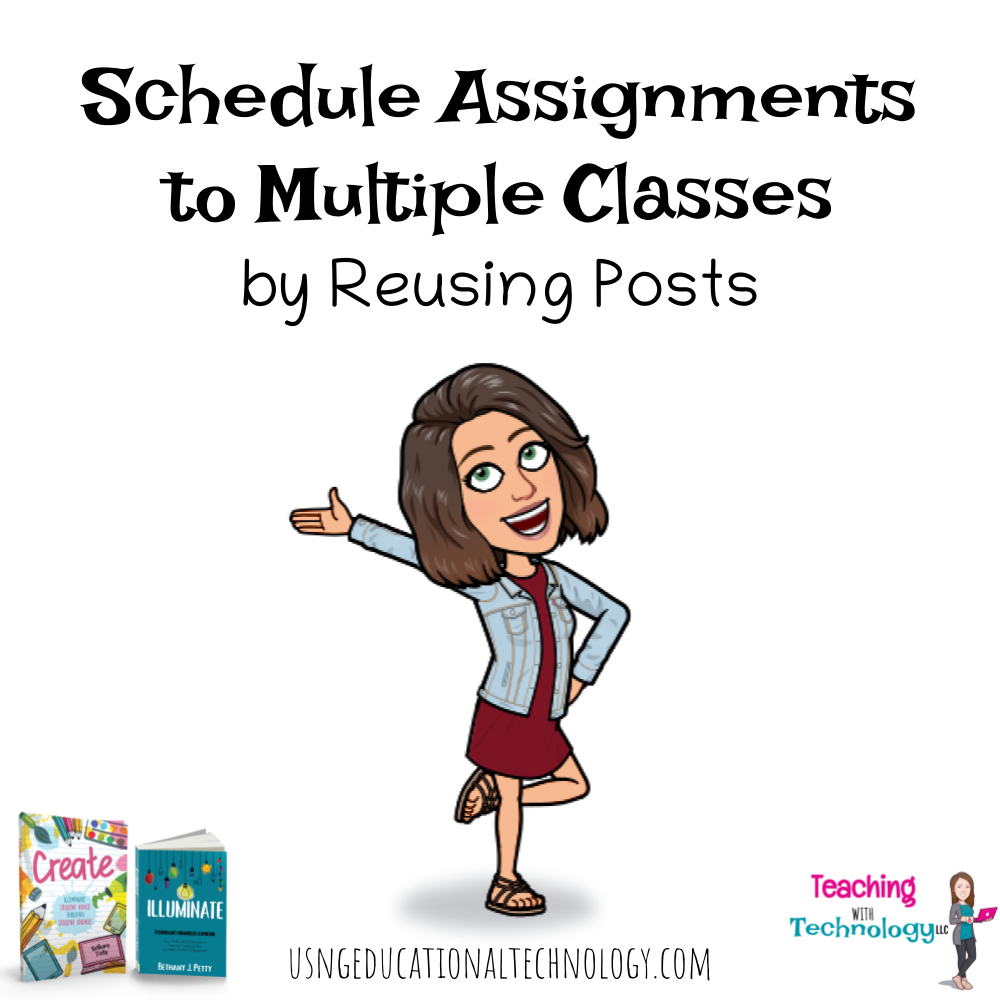 When second semester of the 20-21 school year started in January, I did something with Classroom that I've never done before- I archived my classes at semester! Yup, my students and I all needed a fresh start from the mess that was first semester, 2020. In addition to the clean slate that archiving and starting new class sections provided, I find that most schedule changes typically happen at semester which means students jumping from 2nd hour to 4th hour and 6th hour to 8th hour, etc. Instead of having students unenroll in one section and join another and the mess that accompanies making the switch, having everyone join a new class section was just so much easier, and definitely something I'll replicate when our new semester starts on Monday.
Speaking of new class sections, one of the updates that Google plans to push out at some point in time (hasn't happened for me on any of my Google accounts!) is the ability to schedule assignments to multiple classes at once. We all know and love the "assign to multiple classes" feature that saves valuable minutes every day. However, if you choose to share anything to multiple classes, you notice that wonderful "schedule" option vanishes. So … how can you schedule posts for multiple classes WITHOUT recreating the assignment in each class section?
I'm so glad you asked!
REUSE THE POST!
Yup, that's right! One of my favorite features (I fear it's vastly underused!) will help you schedule an assignment to all of your class sections without reinventing the assignment each time. Here's how:
Create your assignment (or reuse an assignment from your Filing Cabinet) for your first class section, and share it with your students
Open your next class section and head to Classwork
Click "Create" as you normally would to create an assignment, but select "reuse post" instead of assignment
Select the original class section (from step 1), then choose the assignment you created for that class
Click "reuse" *You most likely DO NOT want to create copies for the new assignment, unless you want a new copy of your original in your Drive, which you probably do not!*
Schedule the assignment for the class you're in
Voila! Done!
Then, you'll just reuse the post for each class and schedule the assignment as you typically would for indiviual classes.
Is it a perfect solution? Nope! Does it save a few valuable moments of time for super busy teachers? You betcha!
I hope you have a fantastic weekend and an awesome new year!
Thanks for reading 🙂