Fourth quarter is upon us! We've almost made it through another year!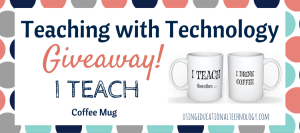 Who needs a cup of coffee? Or, at least a new coffee cup 🙂
I had a creative moment yesterday, and decided to design a coffee cup because, why not? More coffee mug creations are coming soon!
Click on the image to see a close up of the coffee mug I'm giving away …  and, if you'd like to add this coffee mug to your collection, sign up for the giveaway on this page!
Good luck!