Back to back posts? What the WHAT?! That never happens, but today is your lucky day! As you've read, I launched a podcast last month for teachers called, "Try This Tomorrow: Talks with Teachers," because I wanted to share not only my perspectives on education, but also ideas and strategies from other teachers from around the world. Yesterday, I recorded an episode with MY FIRST GUEST, Trevor MacKenzie to learn about using inquiry in the classroom.
I don't know about you, but when I first heard about inquiry my mind immediately went to topics like genius hour or 20 time or passion projects – things that are typically supplementary or ancillary to the curriculum. I'm SO GLAD that I talked to Trevor yesterday because he totally cleared up this common misconception that I, along with many other educators, had/have about the use of inquiry in the classroom!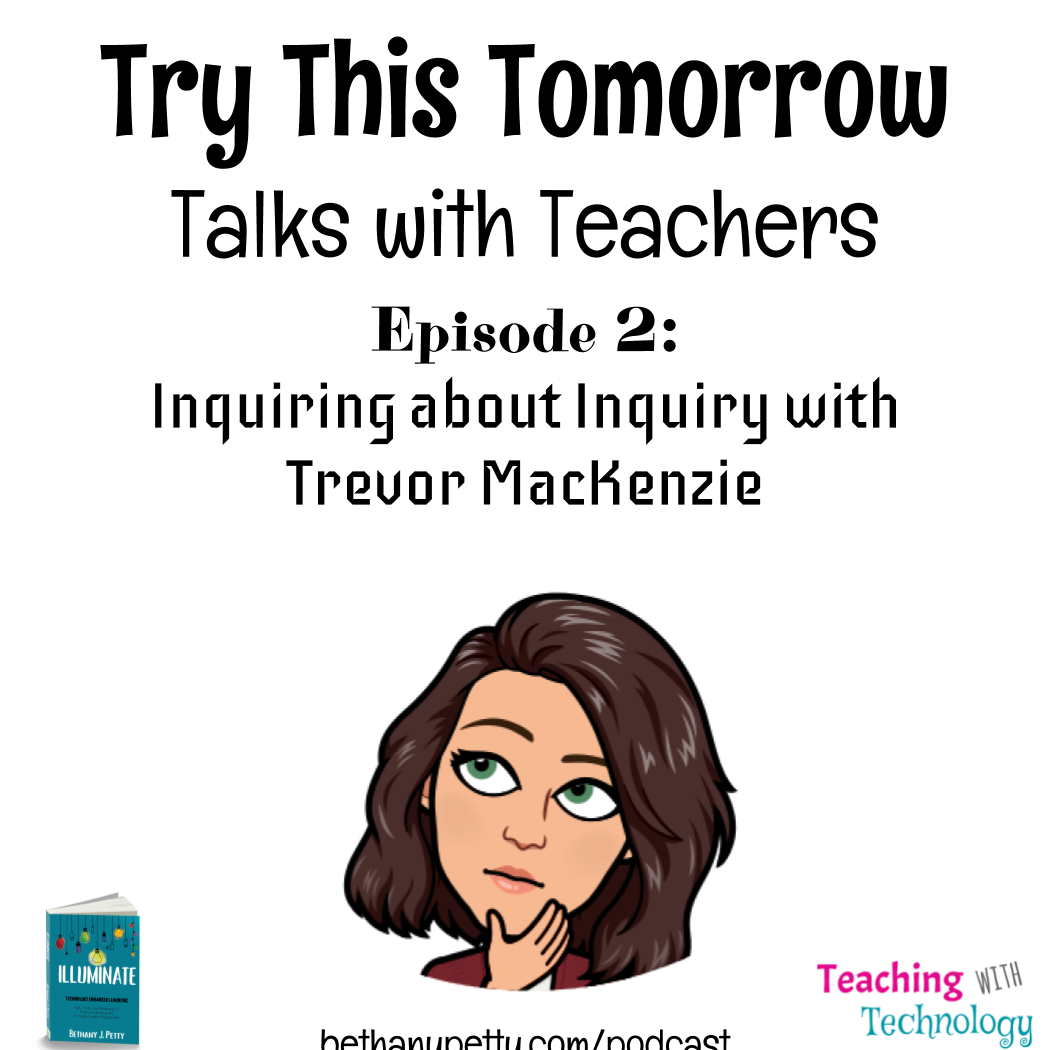 One of my goals in my podcast is sharing applicable, easy-to-implement strategies that teachers can use in their classrooms tomorrow – hence the name of the podcast! I took this idea from the end of the chapters of Illuminate which wraps up the chapter by giving teachers easy-to-implement ideas they can use right away.
I am SO EXCITED for you to hear what Trevor has to say about using inquiry in the classroom and how you can "dive into inquiry" on Monday!
Be sure to check out Trevor's resources for implementing inquiry as well as both of his books at trevormackenzie.com and listen to the Try This Tomorrow podcast, episode 2!
Thanks for reading & listening 🙂