Happy Monday! We're one week into the "Illuminating" social media book study, and I'm having a blast keeping up with all of the great resources and ideas that our teacher group is sharing on Twitter, Facebook, and Instagram!
Here's a quick rundown of what was shared last week …
On Monday, our study began and our teacher group shared a few "must follow" educators across social media. Who would you add to these suggestions?

On Tuesday, we talked about awesome formative assessment tools …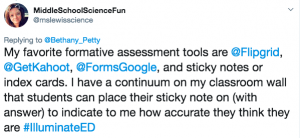 On Wednesday, our teacher group geeked out about the flipped classroom concept, which is one of my MOST FAVORITE things to talk about …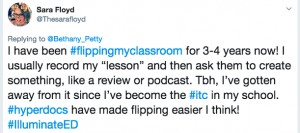 Thursday, we talked about virtual reality and virtual field trips …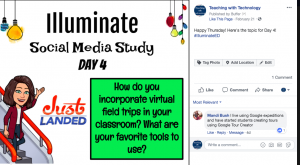 And on Friday, our teacher group looked outside of the edu realm to reflect on a "non-edu" book that we're reading or that we'd recommend, and I'm sharing my current obsession … OUTLANDER! I'm on book 6 of the series and want the books to GO ON AND ON!!
I'm having SO much fun with this book study style … have you joined the fun, yet? Be sure to follow me on Twitter (@Bethany_Petty), Instagram (@bethanypetty_educ8), and Facebook (http://facebook.com/usingedtech) to catch our daily topics!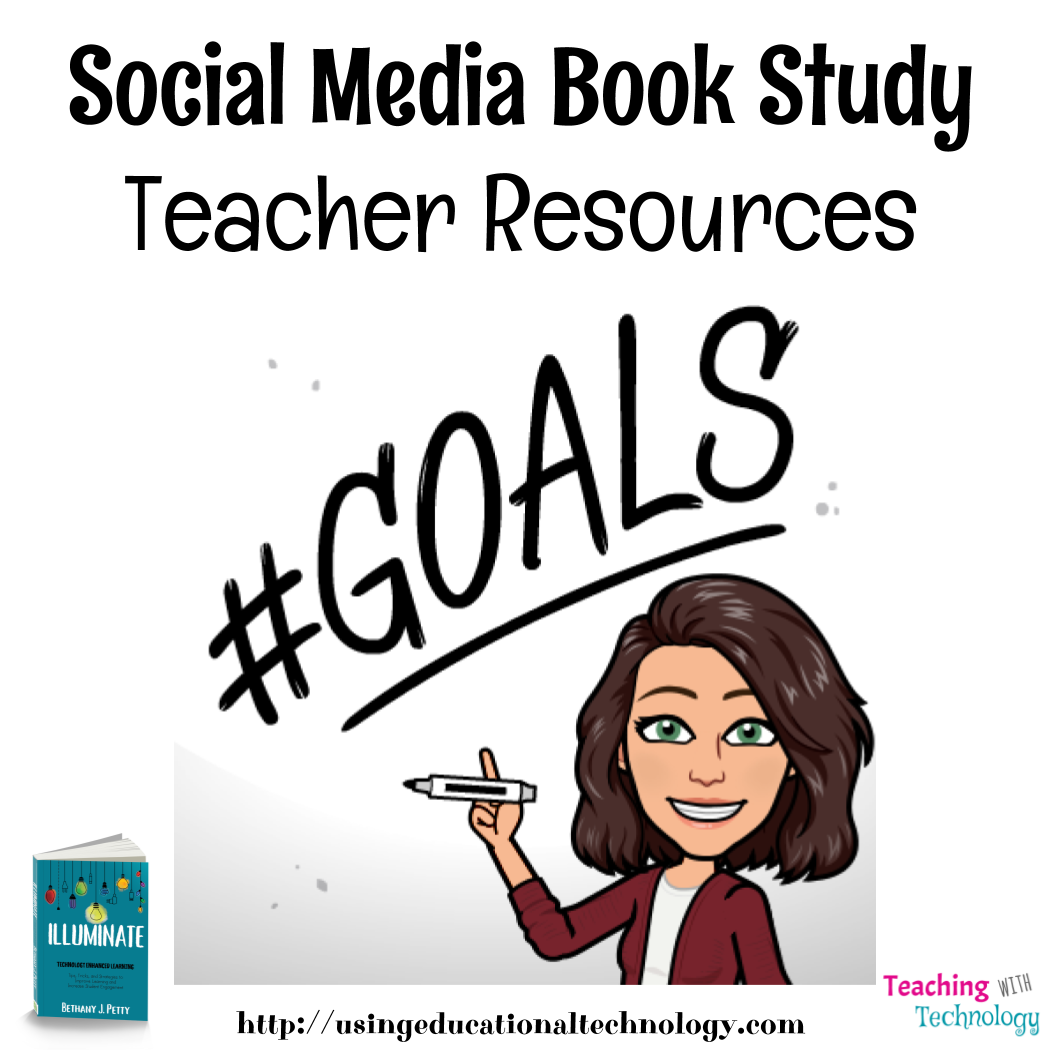 Thanks for reading and joining the discussion!