If you're looking for a replacement for the recently closed Curriculet, check out Tween Tribune by Smithsonian! Tween Tribune offers leveled informational texts complete with quiz questions for teachers to assign to classes of students…for FREE!
To get started with Tween Tribune, teachers create a free account and can then create their classes.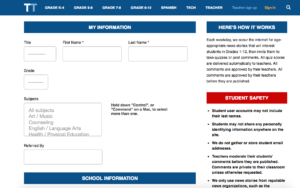 Tween Tribune student accounts must be teacher created and do not include the students' last names or email addresses, eliminating (or at least lessening) fears of a student data breach.
Articles and quizzes on Tween Tribune are frequently updated, ensuring that classrooms have access to current information. Teachers can assign articles recently posted, or can search for articles by topic. By clicking on the article title, teachers select an appropriate reading level for the assignment.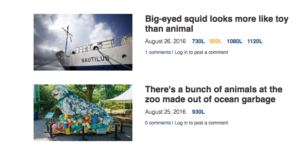 Before assigning an article to their students, teachers can also preview the accompanying quiz.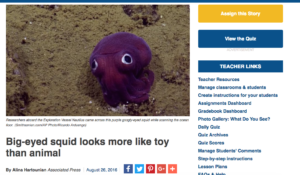 Perhaps my favorite feature of this website is the gradebook tool. Teachers can access the gradebook from their teacher dashboard and can view student progress over a specified time period. Teachers can even view individual student responses and quiz scores! Teachers are shown the number of articles students have read, the questions they have answered correctly, and their overall percentage. This makes entering grades for Tween Tribune a snap!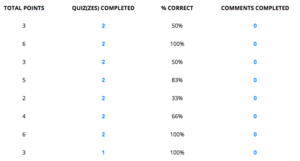 Students can also comment on articles they are assigned through Tween Tribune, and these comments can be made public or remain within the class. This is not a feature I currently use, but may be something to investigate as we dive deeper into the school year.
Tween Tribune is definitely a great FREE replacement for Curriculet. Other wonderful reading comprehension/article platforms are available. However, many require premium accounts to view individual student data.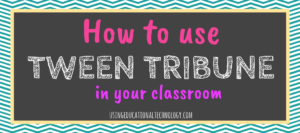 A small complaint about Tween Tribune – the username/password combination is a tad tricky, especially if your students are accustomed to accessing most websites with their GAfE credentials! Teachers can upload student usernames in bulk – yes, it's a tad cumbersome when you typically post a join code on the board for your students. However, this is a "one-time thing!" Tween Tribune also randomly generates passwords for students, which can be easily changed by the teacher.
If you're looking to expose your students to reliable sources of informational text, check out Tween Tribune!
Thanks for reading 🙂