My summer school Western Civilizations I class just completed a timeline project over Roman Emperors, using HSTRY…and their presentations were fantastic!
HSTRY is an online interactive timeline creator that is (somewhat) free and very easy to use.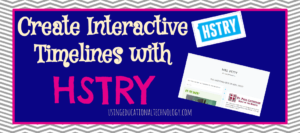 One of my favorite features of HSTRY is that teachers and students can create an account using their GAFE credentials. You and I know this just prevents us from forgetting yet another username and password combo 🙂
Teachers can create and add students to classes (via code), where they can view student timelines. The free version of HSTRY allows teachers to view up to 200 student timelines. As I primarily use HSTRY for my dual credit classes, I don't envision viewing 200 student timelines for quite some time! However, HSTRY's premium version ($49/year) allows teachers to not only view an unlimited number of student timelines but also provides the ability to save/download timelines as PDF files and print student work. These additional features make the premium version look pretty awesome!
Another great feature is the teacher's ability to archive classes. Similar to Google Classroom, when a course ends, teachers can quickly archive the class to prevent clutter and confusion 🙂
Teachers can create, or search for, timelines to add to their classes to serve as examples, etc. Timelines can also be shared via social media/link which can add a great interactive layer to presentations and activities.
Here's the example timeline I share with my students 🙂
If you're looking for a free(ish) and easy to use tool for student creation, definitely check out HSTRY. We love it!
By the way, I'll be hosting a new giveaway soon! What should I give? A Teachers Pay Teachers gift card or an eBook??? Let me know in the comments!
Thanks for reading 🙂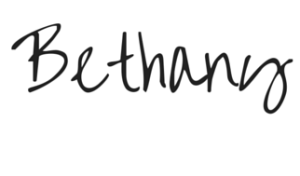 P.S. Don't forget to join my mailing list for freebies and new information from Teaching with Technology!