Kahoot is an absolutely fantastic game based student response/formative assessment system. This great tool provid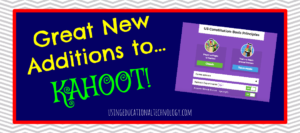 es a fun and engaging platform for teachers to quickly assess student knowledge.
One of the many fantastic things about Kahoot is that the wonderful people who created it often make adjustments and add new features! Check out the most recent additions to this awesome product.
Streamlined Creating Process
Creating Kahoot games is now easier than ever. The new creation screen just feels cleaner and easier to navigate. Not that the previous platform was difficult! When the description and bells and whistles are entered, creators simply select "ok, go" to add questions.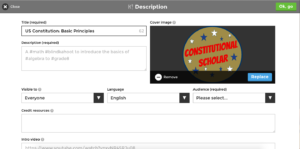 Time Limit for Questions
Users can easily adjust the time allotted for responding to each question. This function is much easier to find in the new creation screen!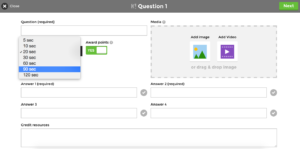 Answer Streak Points
Kahoot is currently testing a new feature that awards points to individuals who answer questions correctly in a row. This is a GREAT new addition for those students who consistently answer questions correctly, but perhaps take a few more seconds to get to that correct response. When students miss a question, the streak ends. I'm excited to use this with my students!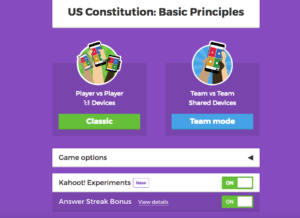 Awarding Points for Questions
Yet another great addition to Kahoot is the ability to turn off the point value for questions. This option would be great for previewing content to gauge prior knowledge, polling, etc. Great addition, Kahoot!
I'm excited to see what else Kahoot has in store for their awesome tool!
Thanks for reading 🙂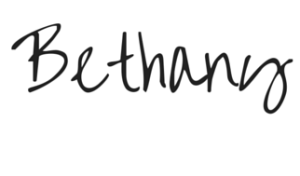 P.S. Don't forget to check out my eCourse, Google Chrome: Apps, Extensions, and the Bookmark Bar, available now!