Hello, friends! I have exciting RefME news to share with you today!
As you know, I have been a HUGE fan of RefME for quite some time. This fabulous tool has always provided an amazing and reliable citation tool that allows students to add sources from multiple platforms. When I write a post about RefME, I always feel like I'm gushing to you through my blog … I really can't say enough awesome things about it!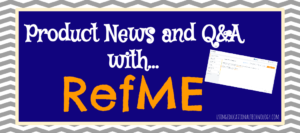 RefME recently launched a premium product called RefME Plus which includes RefME for Word (available for Mac, Windows, and Word for iPad), Photo Quotes (take a picture of text through iOS app to upload to project), and a soon-to-be-added folder feature for organization – organizational nerds, unite!
CEO, Tom Hatton, participated in a quick Q&A with me via email about the wonderful tool that is RefME! Check it out below 🙂
1. What inspired you to launch RefME?  
Whilst studying at university I struggled with citations. I would spend hours formatting them and finding all the right information, which was almost always a frustrating and overwhelming exercise. When I found out my we subscribed to a reference management tool but it wasn't suitable for undergraduates and that the free tools available online which automated the process were not reliable enough, I knew I had to fix the problem for students, globally. So, that is why RefME was born. 
 2. How is RefME different from other citation services?  
We accurately automate citations. We have hired some of the best technical minds to make sure every time we create a citation, it's perfect. You cannot automate citations if you don't do it right and that's something that other citation services have not focused on nor made a priority the way we have. This is why schools, colleges and universities around the world have signed up to RefME Institute. Being able to provide the whole university community and students with a tool that cites any source in a click is a great way to help students do better research, stay organised and avoid accidental plagiarism.
A huge differentiator for us is also our unique iOS and Android apps that include features such as scanning a book's barcode to generate a citation and Photo Quotes, which uses OCR technology to turn printed text into digital text that students can insert into their work using their smartphone's camera. Students find the apps especially relevant and useful for saving research to the cloud, on-the-go.
3. What feature of RefME has been the most popular?
RefME has always aimed to innovate. When we first launched our bar-code scanner app for physical sources, it was a huge hit (Apple voted it in their top 25 apps of 2015) and so when we built RefME for Word, we knew we had to build something which again changed users expectations in this market. The initial feedback has been very positive and with RefME being cloud based, we will be launching some great additions to the tool which truly automate the entire citation process. My personal favourite feature though is Photo Quotes. Take a photo of a page of a book, and RefME will turn it into text – how cool is that?! 
4. RefME Plus launched last month. How have RefME users reacted to new features such as RefME for Word and the new insert text through pictures options? 
We've been so very lucky. RefME users absolutely love our tool ( I truly think we have the best user-base!) and prior to the launch of the Institute and Plus products, we've had students, librarians and teachers saying they would like to just pay as a thank you for such a great service. We've always said that the ability to create references should remain free and so introducing premium features that help you do great research and organise your essays was, of course, nerve-racking for us, but fortunately everyone seems to like the new features of RefME Plus and we've got lots more coming over the next couple of months too. 
5. What can you share about new features and tools coming in the future from RefME? 
We are continually evolving at RefME, it's a really exciting time. Coming soon we will have a Google Docs integration as well as the ability to save, view and annotate materials all within RefME. We are also working on tools to help libraries better understand usage of both physical and digital sources. We have been very open with our RefME Institute customers and like to share products with them first and so we are building tools and features that come with the Institute's seal of approval. 
For more information about RefME Plus, please check out this article!
Did you notice the Google Docs integration that's coming? You know the Google nerd in me is SOOOOO excited!
Seriously, if you haven't checked out the awesomeness that is RefME, please do so this summer!!
Thanks for reading 🙂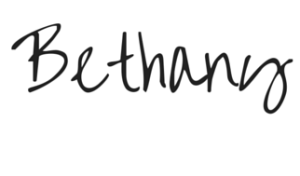 P.S. Don't forget to check out my eCourse Google Chrome: Apps, Extensions, and the Bookmark Bar!