Hopefully, you've checked into the awesome *FREE* product that is Flippity. If not, please do so as soon as possible! You won't regret it!
When I originally stumbled upon and shared Flippity, it was a flashcard service that allowed users to create flashcards by using a Google Sheet template. These flashcards are accessible via link but are also stored safely in Google Drive. It's fantastic! For a quick Flippity tutorial, check out the video below …
Recently, I presented at the Superior Tech 4 Teachers conference in Clearwater, Florida … such a great conference! During my session, I was fortunate enough to give three Nearpod Gold subscriptions to teachers who were in attendance. I had roughly 20 individuals in my session, and I was looking for a quick way to randomly select teachers from my session.
Flippity's Random Name Picker was the solution!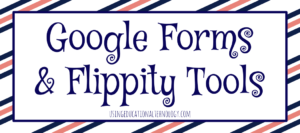 Flippity's amazing templates use a Google Sheet housed neatly in Google Drive. Responses from Google Forms are deposited in Google Sheets. It's a match made in EdTech paradise!
Here's my process:
–>> Access Flippity's Random Name Picker template here and make a copy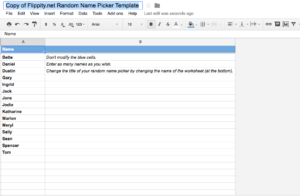 –>> Rename the Sheet
–>> Create a Google Form that includes a "name" question (short answer question form). Be sure to mark this as a required question!
–>> Choose the Flippity Sheet as the destination for your Form responses. You'll notice a new tab on your sheet for the Form responses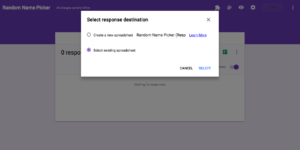 –>> Copy and paste your Form responses into the tab titled "Names." (Delete the names already listed from the template!)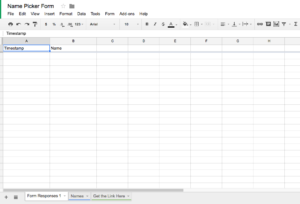 –>> Publish the Sheet and follow the Flippity instructions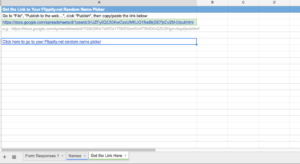 –>> Choose from a variety of name sorting options! Look! This link will divide students into teams and even seating charts! Wow!!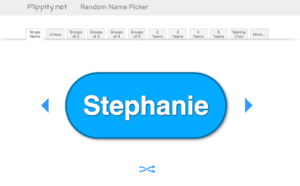 At the beginning of the school year, I plan to send a getting to know you Form to my students. Before I send this, I will use the Flippity Random Name Picker to create a Sheet, and send the Form responses to this sheet. I'll also have a Bookmark Folder that houses the Random Name Picker Sheet for each of my classes so I can randomly select names as well as create groups and teams quickly and easily! Hooray for technology!
Happy first day of Summer!
Thanks for reading 🙂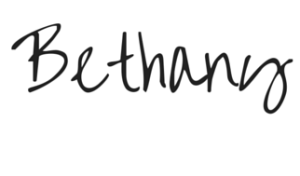 P.S. Remember to check out my Google Chrome eCourse!