Happy …JULY?! Is that right? Is the summer really flying by that quickly?! 😱 As it normally does, our summer vacation is racing toward the finish line, but I'm finding myself more energized and rejuvenated for the new school year than I was at this time last summer. Thank GOODNESS! I really think the combination of true rest and relaxation (I've taken a nap ALMOST every afternoon this summer, spent a week at the beach, and read a few books!) and learning new things have contributed to my excitement for the back-to-school season. If you're like me, you've cannon-balled into the deep end of the AI swimming pool, and you're LOVING IT! Here are my top 5 AI tools to try this school year AND how they'll help you streamline your workload to be more efficient and effective for your students!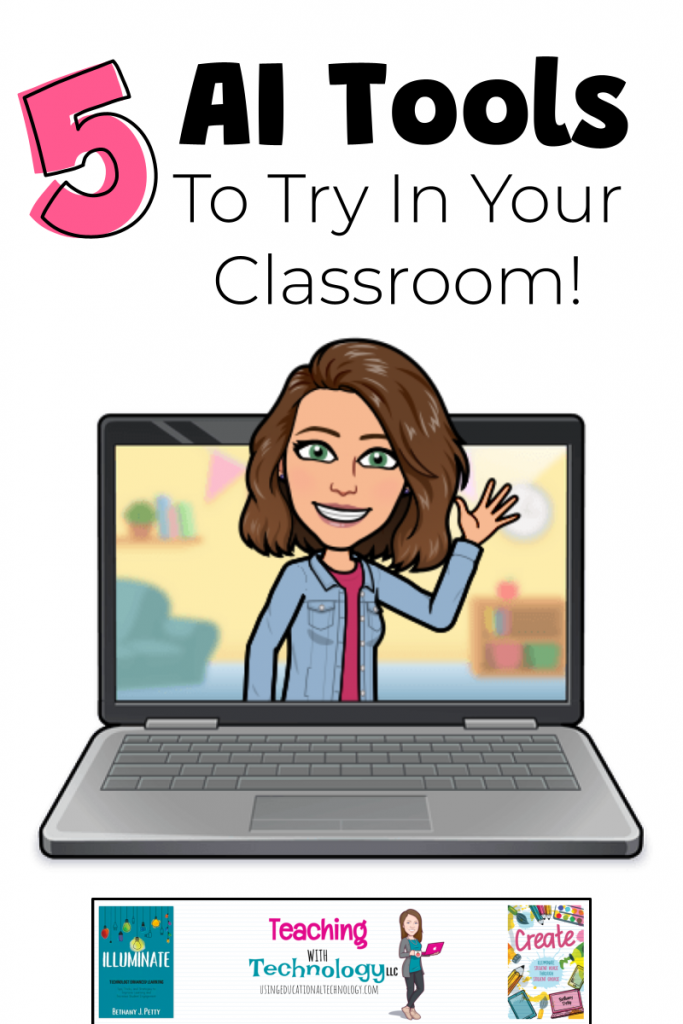 DIFFIT
Easily create a variety of resources from a generated text, article (through URL), or pasted text for free with Diffit! Diffit will provide leveled text based on your desired grade level, as well as multiple choice and extended response questions for the text and grade level. Diffit will also generate other resources including a summary and key vocabulary words for your students AT THE READING LEVEL YOU SELECTED. This AI tool has so much potential for differentiating texts for all learners!
EDUAIDE
Oh goodness … each time I play with this AI tool, the more I love it. It is FANTASTIC! Eduaide can quickly generate lesson plans, assignments, activities, games, and MORE related to content-specific keywords and phrases. The Eduaide "teaching assistant" even provides teachers with prompts for wellness and productivity. This will be AMAZING!
QUESTION WELL
Using this AI tool, teachers can easily create questions for quizzes and can quickly export these questions to Google Forms, Quizizz, Kahoot, Blooket, Quizlet, and other learning management systems, including Canvas. Teachers can choose to export all of the generated questions or just a few and can edit questions that Question Well creates. YAY!
TWEE
Similar to Diffit, Twee can generate texts based on specific topics, as well as summaries of and questions for a variety of texts. Twee can also create questions for YouTube videos that you find or create. Be sure to check out the additional activities that Twee can generate for vocabulary instruction and
MAGIC SCHOOL
Oh my GOODNESS, I cannot wait to use this tool, and I think you will, too! Like other AI tools listed, Magic School provides teachers with a variety of tools to help accomplish daily teacher tasks, such as lesson planning, generating informational texts WITH questions, creating a writing prompt with text, exemplars and non-exemplars, assignment scaffolding activities, and MORE! This is seriously a multipurpose tool that you will LOVE exploring and sharing with your colleagues!
These are just a few of the many fantastic AI tools that we can use as teachers to increase our efficiency for our students. Just like with any new technology, remember that AI is a TOOL that TEACHERS can USE to enhance learning. WE are the learning experts! AI is just a tool for us to USE!
Be sure to bookmark the AI Resource List to refer to throughout the year!
Thanks for reading 🙂