I'm currently creating a presentation for an in house professional development sess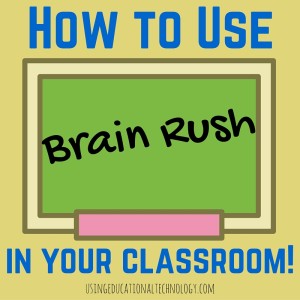 ion, and as is typical of me…I'm searching for new EdTech tools to share with my colleagues.
Well folks, I stumbled upon a gold mine for learning and review games today. Brain Rush!
Have you tried it?
Brain Rush is FREE and allows teacher to create and assign activities to their students that help cement and review knowledge. Brain Rush also has a vast library of "Brain Rushes" that teachers can assign to their students, and even play themselves!
Here's how it works:
Access Brain Rush and sign up for a free account. I always choose the sign up with Google option…prevents me from having to forget yet another username and password 🙂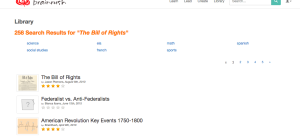 If you're just checking out Brain Rush, I highly suggest playing some of the games. Do a quick search for virtually any topic…I searched the Bill of Rights…because I'm a history geek…it was super fun! Before actually completing the Brain Rush to master the concept, I was able to review the content from the activity!
To create a class, simply select "lead" from the options at the top of the page. Next, you'll choose "add a class." Teachers can then choose to add students by…
-allowing students to create their own accounts, usernames, and passwords
-creating accounts for students (I doubt I choose this option!!) OR
-upload a spreadsheet file with students information included…I'll probably choose this option!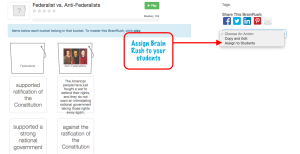 After your students have been added to your class, you can choose to assign a "Brain Rush" to them.
To view student mastery, again choose "lead" and then choose your class where you will be able to view class progress. To view individual student mastery, select a student's name. Here, you will see any Brain Rush you assign to your students and can also view their mastery.

If you would rather create your own activity, simply choose "create," and choose from a variety of activity types: cards template (great for vocab or matching), buckets template (awesome for classification), sequences, or hotspots.


One of my favorite aspects of Brain Rush is the ability of the student to review material before they play the Brain Rush to prove mastery. If the student struggles to complete a specific part of an activity, the Brain Rush shuffles the questions/statements and presents them again.
Brain Rush could work in just about any classroom, and it is FREE!
The only improvement I think could be made would be allowing students to join by class code (similar to a Google Classroom or Learning Management System). Maybe this addition will come soon!
Thanks for reading 🙂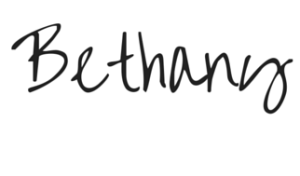 [wp_ad_camp_3]