Hello, and happy Saturday! I hope you're having a great week and are enjoying the last few days of summer vacation. If you're like me, you probably aren't quite sure what day of the week it is, but you know that it's most likely not August – #teachersummer – am I right?! In keeping with my back to school planning series, I'm sharing one of my ABSOLUTE FAVORITE tools today – Edpuzzle. If you've read my blog over the last few years (thanks!) you know that I'm a huge fan of Edpuzzle and use it daily in my modified flipped classroom. Edpuzzle has recently enjoyed a makeover and you may find yourself searching for some necessary features – like the assign button! No worries, you can still assign videos – multiple videos at once – through the sleek, redesigned Edpuzzle page.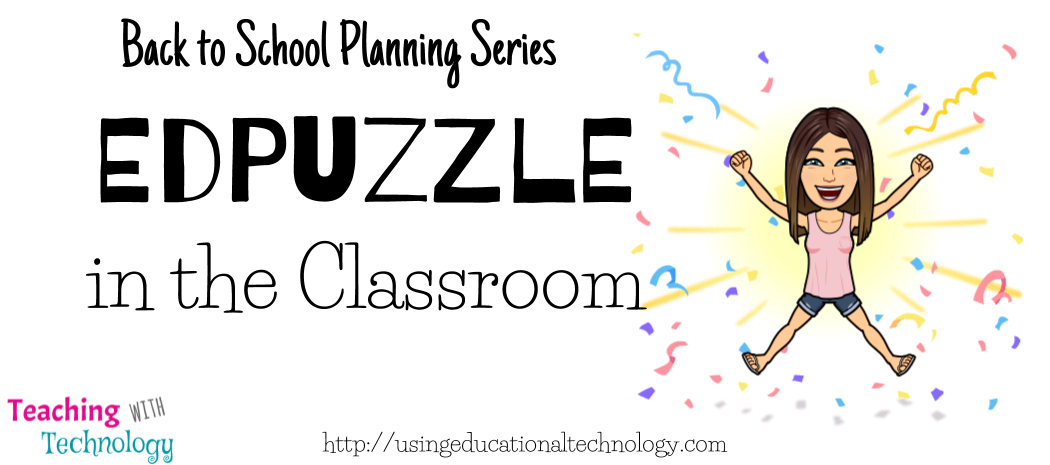 Check out the video below that details Edpuzzle's new look – and please ignore the sound of my children playing and cackling in the background 🙂
As I've shared before, my students use this great tool daily in our classroom to view and interact with instructional videos. I love the fact that I can not only monitor their progress individually and as a class on each video, but can also provide quick and effective feedback on embedded formative assessment throughout the video. This allows me to provide more individualized help and instruction to my students – it's awesome!
Learn more about using Edpuzzle in Chapter 1 of Illuminate!
Be sure to sign up for the Illuminate: Technology Enhanced Learning giveaway! I'll be giving away a signed copy of Illuminate every 7 days through August 18 … click here for more details.
Thanks for reading 🙂