Happy Sunday, all! I'm continuing today with my back to school planning series, and focusing on one of my favorite tools – I know I say that a lot! – Kahoot! The great people at Kahoot introduced a new game option on Twitter last week, and teachers around the world will love it!
When launching a Kahoot activity, teachers have the option to use "classic" or "team mode" as well as the following: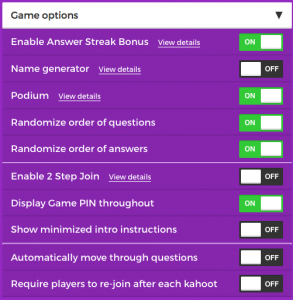 You'll notice that "enable 2-step join" is listed as a game option. Turning this feature on will require students to jump through an extra hoop when they join a Kahoot game which will prevent (or at least drastically reduce the chances) random people from popping in your class activity!
I'm not saying that my students have suddenly appeared in another Kahoot game by typing random numbers as a game pin, and I'm not saying that they haven't 🙂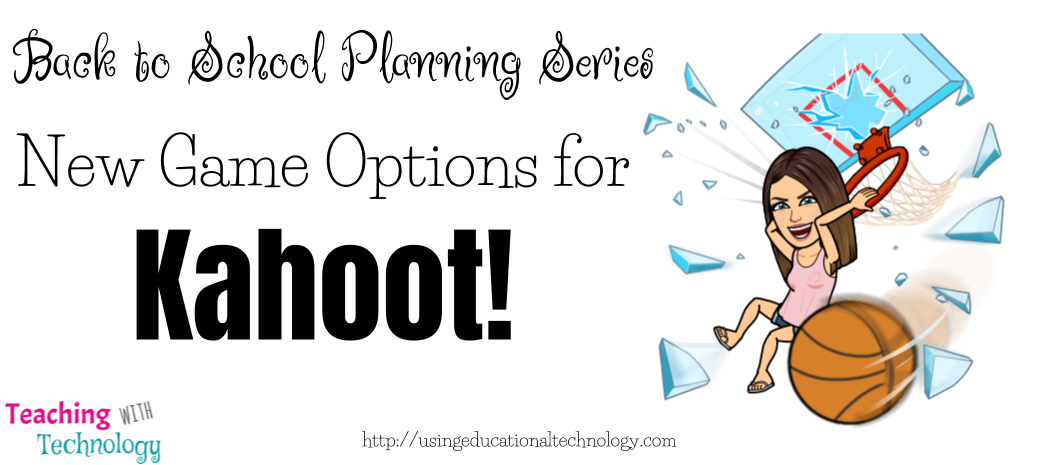 As for the other game options – here's a quick rundown of the features we use in my classroom:
–> Answer Streak Bonus — use it and love it!
–> Name Generator — we tried it once and my students much prefer to enter their own gamer tags (Check out Chapter 8 of Illuminate for more info on gamer tags!)
–> Podium — yup!
–> Randomize order of questions — we definitely use this option because we review content frequently in my classroom, and I don't recreate a Kahoot every time we review that content!
–> Randomize order of answers — same as above 🙂 The point of reviewing the content we learn frequently is not to determine whether or not students can memorize which color goes with each answer option!
–> Enable 2-step join — super pumped about this one!
–> Display game pin throughout — most definitely! This is especially helpful for students who have wifi difficulty or come to class late
–> Show minimized intro instructions — nah. My students are QUITE familiar with the ins and outs of Kahoot
–> Automatically move through questions — nope. I do not use this feature because, depending on the responses from my students, I may spend more time discussing the content of specific questions to ensure understanding before we proceed.
–> Require players to rejoin after each Kahoot — nope. I'd rather not focus on "hey what was the pin again?" as we proceed through the class period!
What Kahoot game options do you use in your classroom?
Thanks for reading 🙂