Have you heard the news?! Two of my favorite tools now play even better together! Edpuzzle AND Screencastify! These are two tech tools (say that five times fast!) that I use EVERY SINGLE day in my American Government classroom, and I'm so excited to put these new updates to use!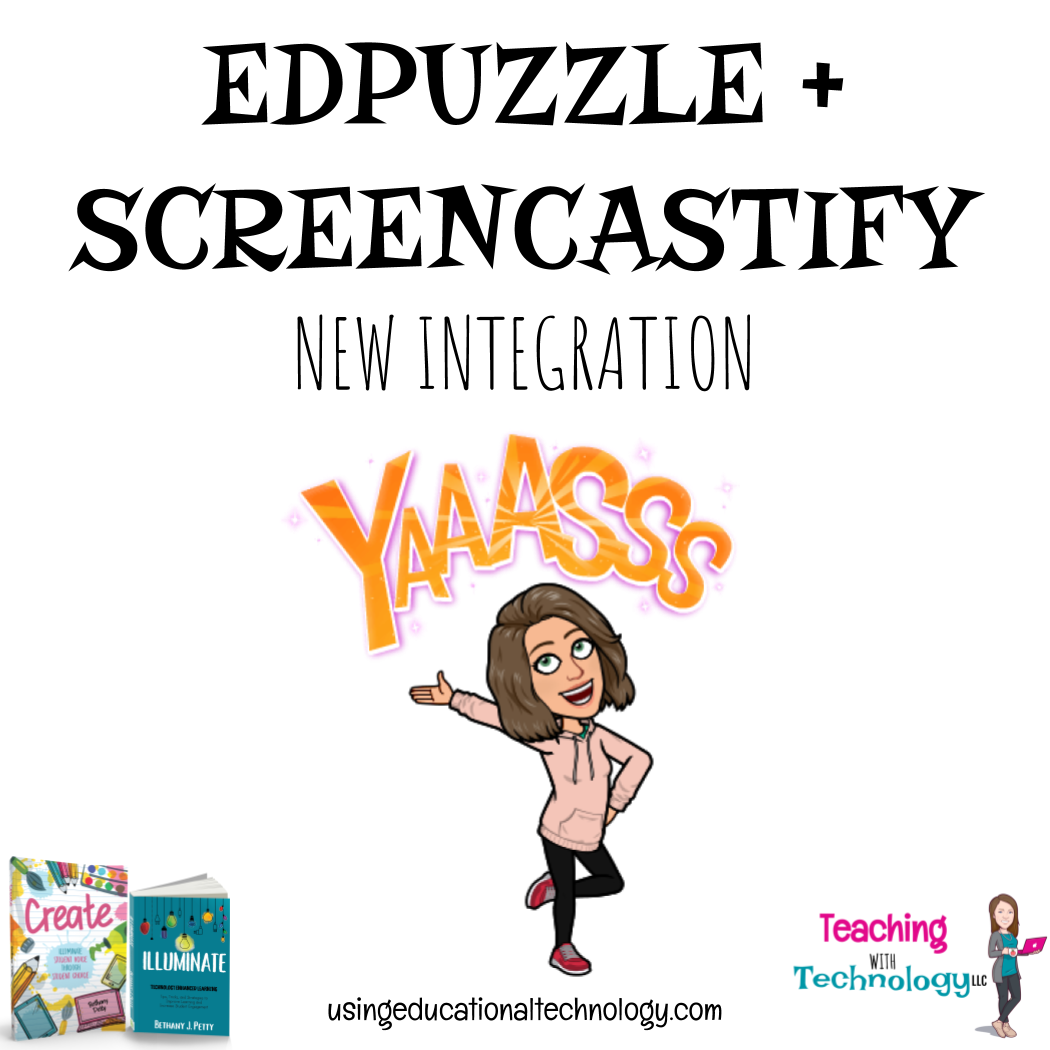 Quick backstory – I run an in-class flipped junior level American Government classroom where my students work through content at a more individualized pace. I create instructional videos for my students using Screencastify and upload those videos to YouTube. Then, using my Edpuzzle extension, I quickly embed formative assessment questions in the video and assign the videos to my students through Edpuzzle. As students progress through the instructional videos, I'm walking around the classroom with my iPad or laptop, refreshing the Edpuzzle screen that allows me to view their responses to questions, progress through the videos, and how long they've watched specific sections of each video. I love my in-class flip because I think it blends my favorite feature of a "traditional flip" (direct instruction without any distractions + students rewatching when they need to) while allowing me to "be in the learning" with them, in the classroom if they need any help or different explanations.
Now …  to the new update!
The new Screencastify + Edpuzzle integration allows teachers to skip the "post on YouTube" step that I typically follow when creating Edpuzzle videos. Maybe, your school doesn't allow students to view content on YouTube or maybe you just don't want your content on YouTube! Check out these steps to connect Screencastify and Edpuzzle!
Open a Screencastify recording and click on "more options" on the right side.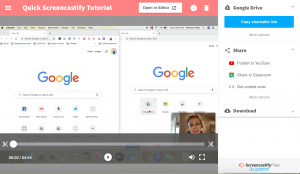 Next,  click on "add more options"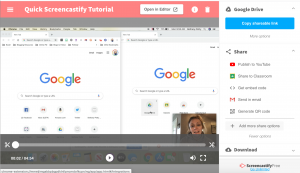 Then, slide the Edpuzzle tab over …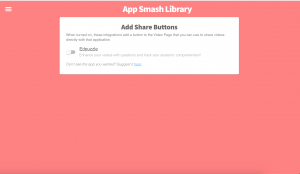 And Edpuzzle magically appears on your share options list!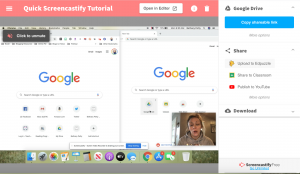 When you're ready to upload your video to Edpuzzle, select the "upload to Edpuzzle" option. Next, you'll be asked to log in on Edpuzzle – I always log in with Google – and grant access to your Google Drive. Then, you'll click on the Google Drive icon (shown below) and that's it! Your video is uploading to Edpuzzle!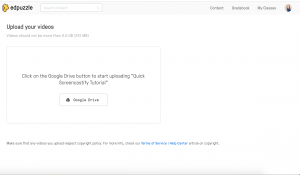 Easy peasy, right?! I love when my edtech favorites play well together 🙂
I hope you're doing well during this unprecedented time and staying healthy! As always, thanks for reading 🙂