This post may contain affiliate links or paid sponsorships, which means I may make a commission on information that is included, at no cost to you. I only include links to products I love!
Happy Monday, all! I hope you're staying healthy and well during this time. In my district, we're beginning to wind down our school year with only three weeks left! If you're in any teacher groups on Facebook, you've probably seen the rush of Bitmoji slides settings, Google Classroom headers, and GIFs created with one of my favorite tools, Screencastify. Wouldn't it be neat to smash the amazing images teachers have created with Bitmoji with another fantastic strategy for remote learning – HyperDocs?! Why, not? Let's do it!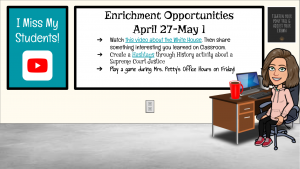 While I typically create my HyperDocs using Google Sites (check out the HyperDocs I've created here) Google Slides or Drawings would probably be the easiest tools for creating interactive Bitmoji HyperDocs!
I dabbled a bit yesterday, chugging my umpteenth cup of coffee while working on my new MacBook, creating a very mini HyperDoc that includes some enrichment opportunities for my students for this week. If you've seen the fabulous scenes that teachers are creating for their Classroom headers or to share information with their students, you've probably noticed that they ARE AMAZING! The scenes that teachers are creating are like works of art – holy moly! When I'm creating my Bitmoji scenes, I scale them back a bit because I'm trying to make them look like my classroom looks – I feel like that adds to the "coolness" (is that a word?) of the scene. It's like a miniature, cartoon version of Mrs. Petty's classroom.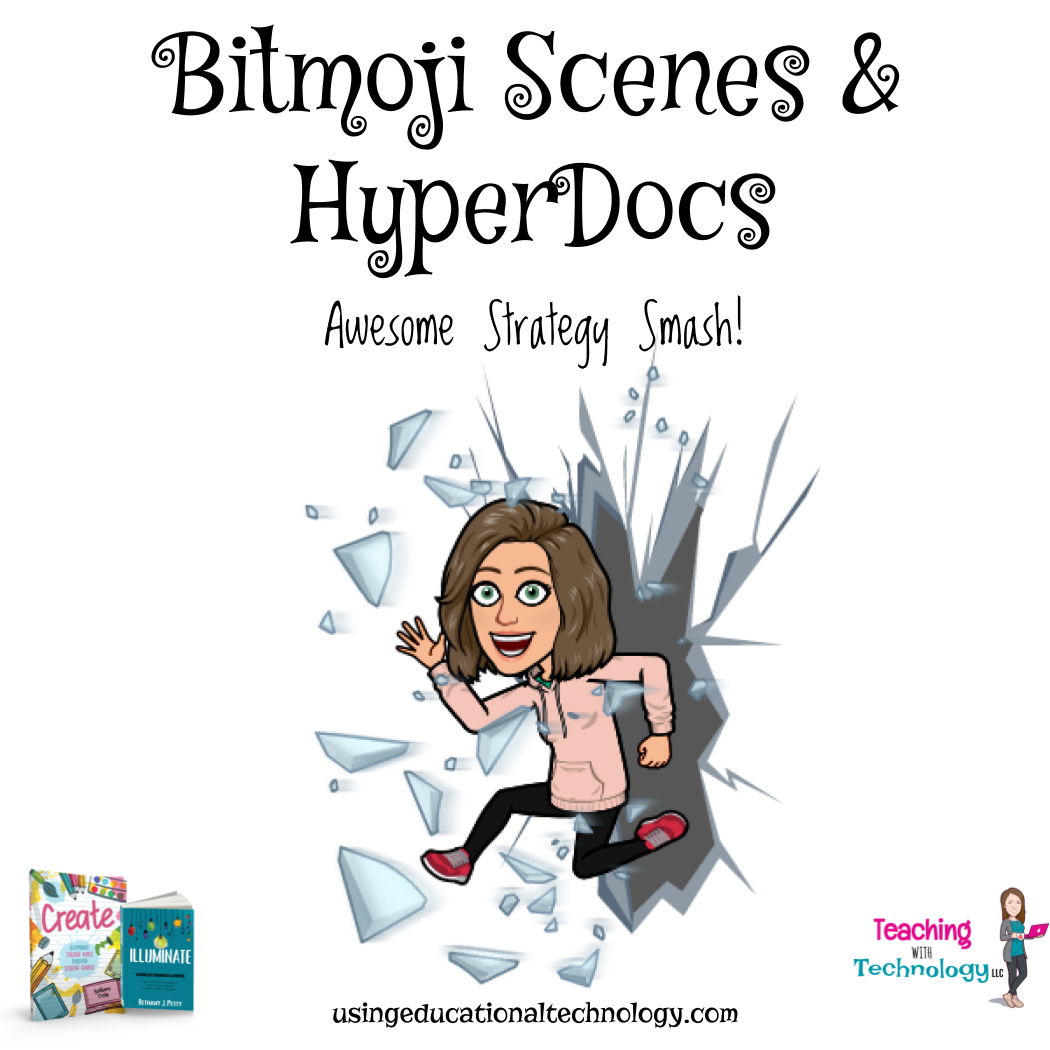 Check out this Judicial Branch HyperDoc made using Google Sites. Since I've already created my HyperDocs (I update them each year!) creating this HyperDoc was pretty simple and quick. In fact, the part that took the longest was creating the scenes for my Bitmoji – ha!
Have you created any Bitmoji Scene HyperDocs for your students? Feel free to make a copy of the  Judicial Branch HyperDoc I shared to use in your classroom!
Stay healthy and well, friends!
Thanks for reading 🙂